While the main Yellowstone series is waning, the franchise as a whole is booming – with plenty more spin-offs on the way. One of the most intriguing of these is Lawmen: Bass Reeves – a passion project for star David Oyelowo, who tried to get it off the ground years before Taylor Sheridan's Yellowstone-verse became involved.
Like many now-legendary figures of the American West, Bass Reeves has been mythologized and immortalized in many different ways. It is rumored that he was the inspiration for the Lone Ranger, but it can be hard to find the kernel of truth at the center of all the yarn-spinning.
When the Lawmen Bass Reeves release date finally arrives (which should be before the end of 2023), we'll discover how Reeves made over 3,000 arrests but only shot and killed 20 men – something unbelievable and unheard of in the lawless wild west. It was an extremely dangerous, violent, and volatile place, and Reeves brought a steadying influence to the Indian Territories that other lawmen refused to enter.
Unsurprisingly, the eight-episode series is not the first time that Bass Reeves has been portrayed in TV or movies. Just recently, in 2021 – Reeves was portrayed by Delroy Lindo in the Netflix movie The Harder They Fall, one of the best Westerns of recent years. The all-star cast also included Idris Elba, Regina King, Lakeith Stanfield, Jonathan Majors, Danielle Deadwyler, and Zazie Beetz.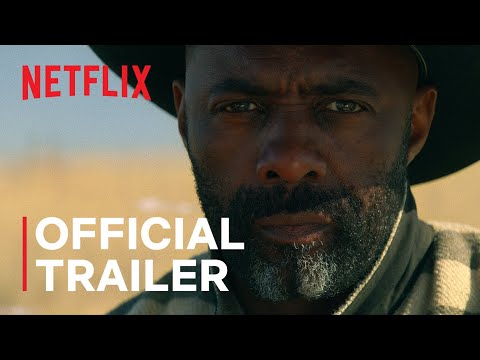 The Harder They Fall came along during a period of time when Westerns were slowly starting to get made again – possibly kickstarted by The Hateful Eight, Slow West and The Revenant all being released in 2015. Since then we've had Sheridan's own Hell and High Water (2016), The Sisters Brothers (2018), News of the World (2020), The Power of the Dog (2021), and more.
Sheridan has obviously been responsible for the explosion in the popularity of the genre since starting Yellowstone. "Taylor came along and indisputably reimagined and reinvigorated the Western," said Oyelowo in a Vanity Fair interview conducted before the actors' strike.
While we wait for the Lawmen: Bass Reeves release date, check out our guide to the the Yellowstone cast and the Yellowstone filming location. If you're sick of waiting for Yellowstone to return, check out 10 shows like Yellowstone to watch.