We have a release date for the latest spin-off in the Yellowstone universe, and there isn't too long to wait. Considering that it's been six months since 1923 ended and nine long months since we last saw anything from the main Yellowstone series, fans are clamoring to get their hands on their next installment of cavorting cowboys. Fear not, Lawmen Bass Reeves will be with us on November 5, 2023 – so make sure to remember, remember that date.
Lawmen Bass Reeves was initially developed by David Oyelowo and his wife Jessica, before coming under the fold of Taylor Sheridan's Yellowstone universe. It's the story of a real-life deputy US marshal, who was a former slave and confederate soldier. He served for 32 years in Oklahoma and Arkansas and was known for his detective skills.
Reeves reportedly made around 3000 arrests, with a very low rate of the arrests turning deadly, which was highly unusual for the time. Reeves was a character in one of the best westerns of the last decade – Netflix's The Harder They Fall, played by Delroy Lindo.
Lawmen Bass Reeves co-stars Donald Sutherland, Dennis Quaid, Barry Pepper, Shea Whigham, Forrest Goodluck, and Lauren E. Banks as his wife Jennie. The trailer features Dennis Quaid's Sherill Lynn asking Reeves "do you think you can handle the weight of the badge?" and Reeves responding; "I know I can."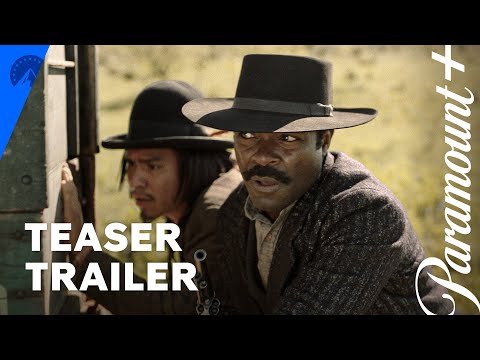 Forrest Goodluck's Billy Crow tells him; "some day, somebody's gonna write about you." Whigham plays George Reeves, part of the slave-owning family who forced Bass Reeves to enter the confederate army alongside him, until Bass escaped.
While we wait for Lawmen Bass Reeves to hit Paramount Plus in November, check out our guides to the best drama series and the best TV series of all time. Find out what we know so far about the 1923 season 2 release date, the 1883 season 2 release date, and the Yellowstone 6666 release date – we hope you have a head for numbers!