Actors are prepared to go to extreme lengths to get a role in a new movie. It's almost a cliché at this point that every actor lies they know how to ride a horse, but Willem Dafoe deployed a different untruth to nab a role in a drama movie.
Dafoe claimed that he could ride a motorcycle in order to secure a role in the '80s movie debut of Kathryn Bigelow – a director for whom everybody would be queueing up to star just a few years later. It proved to be a breakout role for Dafoe, who would go on to acclaimed roles across the genre landscape, as well as becoming one of the best Spider-Man villains with his work as the Green Goblin.
Dafoe explained in a GQ video that he was an actor working in New York City theatre when Bigelow and co-director Monty Montgomery were casting biker gang movie The Loveless. The actor had never ridden a motorcycle before, but he wasn't gonna let anybody know that.
He said: "I don't want to lose the part, so they say 'have you ridden a motorcycle?'. Of course, classically, what does an actor do? They lie. I say: 'Yeah I have. I haven't ridden in a while, but y'know…'."
Dafoe soon found himself in a sticky situation when he found out he was due to head over to Connecticut for filming, and would have to ride a 1955 Harley Davidson. Not just any old bike, but an enormous, powerful machine.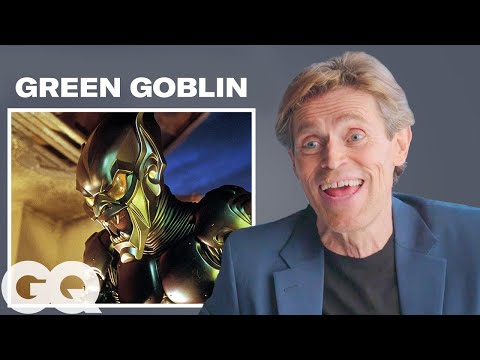 "I'm a young kid in New York City, so I don't know anybody with a motorcycle. That's before the internet, so I'm going to a library to get a book on how to shift. I'm wrapping it around in my head," said Dafoe.
"So we go out there. I still haven't confessed that I haven't ridden a motorcycle. I get on that machine and it takes off with me. I go through backyards of some fancy neighbourhood in Connecticut with this impeccably, lovably restored 1955 Harley Davidson. I think they figured that out pretty quick, but they were patient with me and I learned how to ride."
Fortunately for Dafoe, the thriller movie proved a springboard for his burgeoning career.
For more fun at the movies, check out our lists of the best movies of all time, the best comedy movies, the best action movies, and the best teen movies.