The Wheel of Time star Rosamund Pike recently joked to Inverse that the changes to her character Moiraine in season two is "not what she signed up for." At the end of season one, the powerful Aes Sedai lost her ability to channel the One Power, which would drastically change things for her in the second season.
Season two finds Moiraine cut off from the True Source – the Force-like energy that powers the Wheel of Time universe, and allows Aes Sedai to channel the elements in it. She can no longer assist the friends from the Two Rivers, so they must find strength elsewhere. In Season Two, things seem quite a bit bleaker than in season one, with Moiraine no longer able to guide the characters as she once did.
Speaking to Inverse before the actors' strike, Pike said; "It's not what I signed up for. One of the things that attracted me to the show was developing the [physical] language of channeling, and interpreting how you channel the elements of the universe. So the idea of Moiraine being cut off from that was problematic for me."
This change will force Moiraine to flex other muscles in her fight against the Dark One, and although it's a departure from the books, the struggles she now faces will surely make for good television. When she loses her connection to the source, it severs her bond with her warder Lan.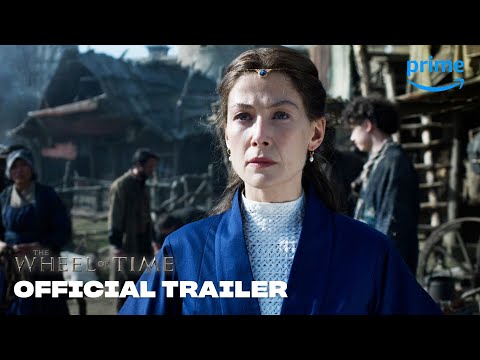 Moiraine isn't the only Wheel of Time cast member facing struggles in the second season of the Amazon Prime fantasy series. Season two will also be all about Rand al'Thor (Josha Stradowski) finding his feet as the Dragon Reborn, alone.
Rosamund Pike will next be seen in Saltburn, from director Emerald Fennell (Promising Young Woman). It co-stars Barry Keoghan, Euphoria's Jacob Elordi, Carey Mulligan, and Gran Turismo's Archie Madekwe and will be released at the end of November 2023.
Check out our guides to everything new on Amazon Prime, and to the best fantasy movies. Find out everything we know so far about the Rings of Power release date and check out our guide to the Good Omens season 2 cast.