If you were online in November 2023, you saw the Jenna Ortega viral dance scene from Wednesday, the Netflix series about The Addams Family's eldest child attending Nevermore Academy.
The TV series was a bonafide hit, coming close to Stranger Things 4's success. As well as being a Netflix star, Ortega also has rounded out the cast of the recent slasher movies Scream 5 and Scream 6.
So, Ortega is used to some attention by now. But the viral dance scene maybe was a little too much of it, according to her.
In an interview with The Times, Ortega said "When they were telling me [it was going viral] I was trying to seem uplifted about it, like, 'Oh, wow!' But mentally, in my head, I was hoping people wouldn't pay so much attention to that part," about the scene.
"It's disorientating," she continued, "I don't think people are naturally designed to have that many eyes on them."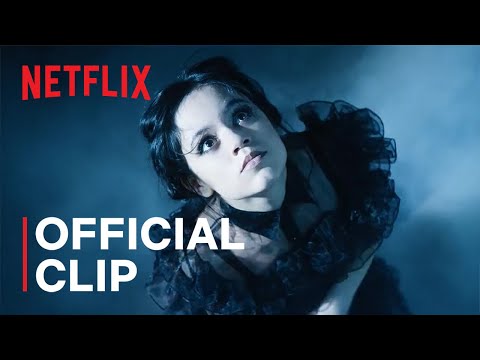 Fair enough. Trying not to embarrass yourself on a dancefloor is bad enough without multiple camera lenses trained on you. But she did a wonderful job!
Find out what happens the Scream cast in our Scream 6 review, learn about the Scream 7 release date, or explore our best horror movies list. Alternatively, check out the new movies coming soon.