Virgin River is one of the most beloved Netflix series since starting in 2019. Over the years, viewers have fallen in love with the story of Mel Monroe and all her relationship drama. However, it turns out that one staple Virgin River cast member almost turned down the chance to star in the hit TV series completely.
Speaking with Intervieweros, Martin Henderson – who plays the part of the main love interest and Mel's baby daddy, Jack Sheridan – opened up on his initial hesitation to sign on to the production. While the romantic series is based on Robyn Carr's beloved novels of the same name, there was no guarantee of its success, and no one could truly predict the fandom's reaction.
So, cold feet on Henderson's part are understandable. But fortunately, the actor was eventually convinced to hop on the Virgin River boat thanks to his agent.
"I was unsure. I remember having multiple conversations with my management and my agents about the show, and my agent was the one who really understood it," Henderson explained.
Henderson is the perfect star to bring the bartender Jack to life, so to say that we are happy that he chose to join the drama series is an understatement.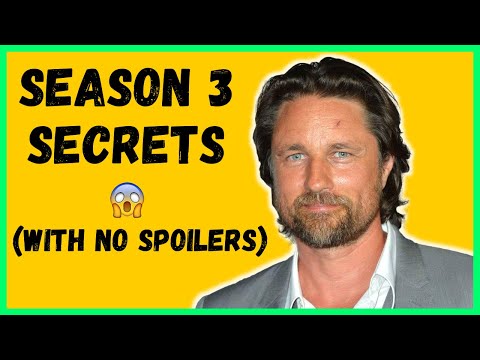 The actor himself went on to reveal how he has no regrets about his Virgin River choice – pointing out how the show stands out from other hit modern pickings, which tend to be dark and crime-based thriller series.
"This [Virgin River] was a bit of a throwback to old-fashioned programming. It was very light-hearted, and, you know, the show is essentially about community," he said.
Fans are anxiously waiting to see Jack once again in Virgin River season 5. While we wait on more updates, check out all the Virgin River filming locations, and our guide to all the new movies heading our way in 2023.