The 1996 movie, Twister, is a product of its time. Of course, there have been movies of its kind since, but Twister marked an era of time in which filmmakers were obsessed with natural destruction. As a result, we ended up getting some of the best disaster movies of all time from that period.
Just the year after, we would get two volcano movies. One was Dante's Peak, starring James Bond's Pierce Brosnan, and the other was Volcano, starring Tommy Lee Jones. Amid the best '90s movies, we also had Deep Impact, Outbreak, and Armageddon. Destruction of planet Earth was the name of the game.
But Twister was arguably one of the best movies of this specific genre. For one, it had an incredible cast. Bill Paxton, Helen Hunt, Philip Seymour Hoffman, and Cary Elwes made up this crew. The movie followed a group of storm chasers who put themselves in danger's way to develop a new advanced weather alert system.
Naturally, a lot of work goes into creating the high-adrenaline action movies that occupy the disaster space, and this usually means taking over a city or town and making it look as if it's been ripped apart by a storm or natural disaster or weather phenomenon, or what have you.
For Twister, this meant setting up in the town of Wakita, Oklahoma. Oklahoma is a state that is often hit by tornadoes, so it was an apt setting for this particular movie. For the movie, the town was transformed into a large film set, and torn apart to look convincingly devastated.
"It really looks like the end of the world," Bill Paxton said in a behind-the-scenes documentary, The Making of Twister. "They built a set using existing buildings, and buildings they built for the establishing shot, and then they tore them down, I say it was seven square blocks. They just reduced this place to rubble."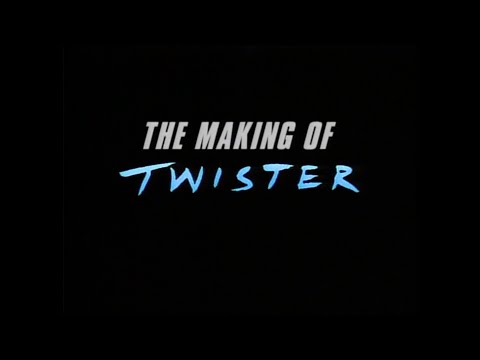 Of course, tearing the place down might not look so good on camera, it did bring some revenue and public attraction to the town, which managed to keep it afloat for some years. Unfortunately, these days, Wakita is on a notable downswing, with many business and even their local school closing down.
That said, one thing that keeps the town in the public eye is a Twister museum. In there, you can find memorabilia from the movie, and acts as a must-see destination if you ever find yourself passing through.
In the real world, it's not uncommon for real world places to be negatively impacted by the filming of a movie (though that's not necessarily the case for Twister and Wakita.) For example, one of the best horror movies, The Blair Witch Project, has resulted in fans flocking to the small town of Burkittsville, Maryland where it was set. Stealing signs, peering into homes, and letting themselves into private properties are all things that these nosy fans have got up to.
Equally, Joker fans have flocked to the famous Bronx steps, and Game of Thrones heads have overrun Dubrovnik in the past, all to get a taste of their favorite movies and TV shows in their real settings. Obviously, we discourage you from doing this.
Check out our guide to the Twister 2 release date to see if we can expect more. For some more vintage throwbacks, check out our guides to the Rocky movies in order and the best '90s shows to watch now. You can also find out why Tommy Lee Jones in Fast and Furious would have changed cinema, and get to know the Alien timeline. You can also check out our classic Aliens review.
For more big budget wrecks, check out everything we know about the Dune 2 release date and Ghostbusters 4 release date. Don't forget about all the other new movies to come, too.