It turns out that when you're an actor spending hours training or filming in fighter jets to make a movie like Top Gun 2, you have to deal with bodily functions in the same way real fighter pilots do. And it's pretty gross. Tom Cruise insisted that the young actors in Top Gun Maverick such as Miles Teller, Glen Powell, Monica Barbaro, Jay Ellis, Danny Ramirez, and Lewis Pullman underwent rigorous training and that filming the flying scenes was as authentic as possible.
Lewis Pullman told The Ringer in May 2022; "Tom had personally designed a training regimen that would basically condense two years of flight training into three months—and it was all done in a way that Tom had wished he'd had for himself on the original Top Gun."
Pullman also explained one of the procedures put in place while making the action movie; "We would do these little surveys after each flight. You write down how many G's you pulled, what maneuvers you did, what challenges you may have had. In the beginning, we were all just filling them out not really thinking, Who is reading this?"
Pullman continued; "But whenever we saw Tom, he would come up to us and say, 'Hey man, I saw that on your last flight you had a little trouble pulling zero G's. Here's what I do.' It was like, 'Holy smokes, Tom Cruise is taking the time out of his jam-packed day to give me personal tips.'"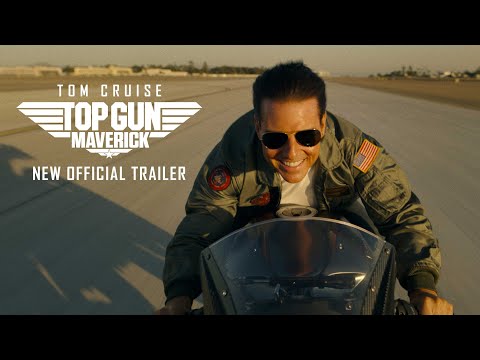 Pullman also told Vanity Fair in a new interview (conducted before the actors' strike) how they dealt with the need, the need for pee. "We had two boots of gelatin powder strapped to our calves. It would solidify because if there was a leak, it would be a disaster. Let's put it this way: I used both bags quite a bit." So, fighter pilots (and actors playing fighter pilots) may look super cool, but the smell is probably awful in those cockpits.
Check out our guides to the best Tom Cruise movies and to the Top Gun cast. You might be also interested in our guides to the Mission Impossible movies in order and the Mission Impossible cast.