Few actors can boast as unimpeachable a career as Tom Hanks. You could probably count every single Tom Hanks misstep on one hand and there's no denying that he's one of the best actors alive. Any list of the best Tom Hanks movies includes many of the best movies anybody has ever made.
One of his less celebrated movies, though, is the 2012 sci-fi epic Cloud Atlas, directed by the Wachowski siblings. Hanks plays six different roles as part of the ambitious adaptation of David Mitchell's novel, which has a narrative spanning hundreds of years. It has its fans, but also ended up on several lists of the worst movies of that year.
One of the most devoted fans, actually, is Hanks himself. The actor has previously included Cloud Atlas as one of his three best movies and told Collider that his polarizing work with the Wachowskis had a profound impact on his subsequent career.
"Quite frankly, when I took on Cloud Atlas, that reshaped everything as far as going into a movie that I'd ever made," he said. "There was only one way to do that and that was completely give yourself over to all the decisions that all these other people made and only care about what happened on the inside of the costume and inside of the make-up."
Hanks added that Cloud Atlas was "the most complicated jigsaw puzzle of a film ever", but that made him more relaxed to the various things that can go wrong on a more simple film.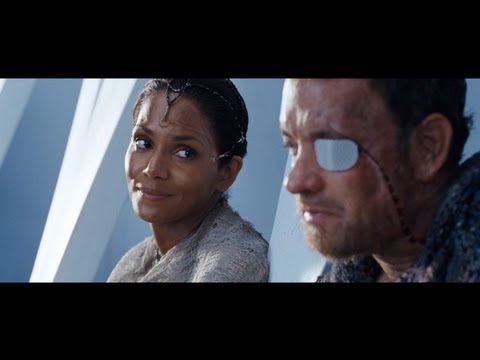 "The only way I think any of us could [make the movie] was just to go in and quietly close our eyes and work and have the characters and go to it. That means a shedding of all that self-consciousness, whatever was still left of it. And it was liberating. It was completely freeing because it was a union with the script and a union with the characters and that's all that mattered."
Look, whatever you might think of Cloud Atlas, we have to treasure it if it helped spawn the terrific Hanks performances we've had since. Captain Phillips? Saving Mr Banks? Bridge of Spies? Yes please!
You can find out more about the new movies for Hanks with our Asteroid City review and our guide to the Toy Story 5 release date. Meanwhile, find out why Tom Hanks' darkest character was originally even more brutal and learn why Michael Keaton rejected one of the best Tom Hanks movies.
Elsewhere, we've got everything you need to know about the biggest movies still coming in 2023, including the Dune 2 release date, The Equalizer 3 release date, and the Killers of the Flower Moon release date.