Michael Keaton is as an actor who has been offered many, many roles which he's rejected and it certainly makes you wonder how different things could have been. Keaton's career was beginning in the early 1980s alongside another up-and-coming actor – Tom Hanks. And they were both being offered similar roles in comedy movies.
Tom Hanks made his breakthrough in 1984 – in the double-whammy of Splash and Bachelor Party before going onto star in some of the best 80s movies including The Money Pit, Dragnet, Big, The Burbs, Turner & Hooch, and Joe vs the Volcano. Every one is a stone-cold comedy classic, made before Hanks transitioned into Oscar-winning drama movie mode with 1993's Philadelphia.
At the same time, Michael Keaton was making his breakthrough with Night Shift (1982) and Mr. Mom (1983), before arguably becoming a bigger star than Hanks was at the time – with Beetlejuice (1988) and Batman (1989). In a 2012 interview with Grantland, Keaton confirmed that he was offered Tom Hanks' part in Splash, but then said; "Wait a minute, was it Hanks? Or was it Candy's part? I think it was Candy's part."
John Candy plays Hanks' brother in Splash, and is amazing in the role – but physically, Hanks and Keaton would definitely work as brothers. Speaking of Candy, Keaton said; "Oh, man, how great was John Candy? You would have loved John. I don't know a person who didn't love John Candy. Went to dinner at his house one night. [Adopts voice.] 'Light a cigar … have some cognac after' He was just fun."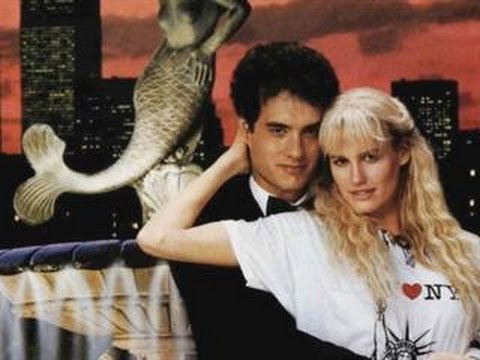 Keaton concluded; "But I really can't remember now whether it was Tom or John's role. I just remember at the time thinking I wanted to get away from what I'd just done on Night Shift. I thought if I do it again, I might get myself stuck. So then Mr. Mom came along. (And that was John Hughes, by the way — people don't know that he wrote that.) So I said no [to Splash] so I could set up this framework right away where I could do different things."
Check out our guide to the best rom-coms.