When it comes to the best TV series of all time, it would be fair to say that The White Lotus has a fighting chance at the top spot. With a rotation of star-studded casts and a deity-like creative lead in the form of Mike White, the HBO series has made waves.
And alongside the many well-known actors appearing in the series over time, it's also given us some fresh faces, too. One of the supporting actors from the most recent season is Haley Lu Richardson, who played Portia, the downtrodden Gen-Z assistant of fan-favourite, Tanya.
(We know it's unlikely Tanya will return in The White Lotus season 3, but we still hope to see her again.)
But as well as her semi-charming, semi-annoying portrayal of Portia, Richardson might well have ended up appearing in a major big-screen monster. Well, not a monster, but an eerie Scandi collective.
If that sounds to you like one of Ari Aster's best horror movies, Midsommar, then you'd be bang on the money. We know that Midsommar acted as one of the many launching pads for Florence Pugh's now sky-rocketing career, but Richardson herself might have nabbed the role had she been more interested in the project.
"I remember reading it; it was such a well-written, creepy script," Richardson said [via In the Envelope: The Actor's Podcast]. "I actually still haven't seen the movie because I kind of can't bring myself to watch it. They wanted to meet me…"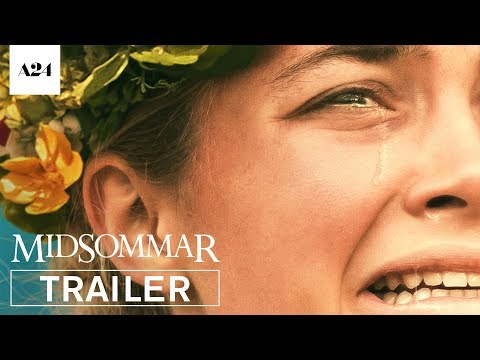 "I had actually done Split, I think, a year or two before, and I was like, I don't want to do another disturbing movie right now. I just don't have it in me, going around and crying at these disturbing things," she added. "It wasn't something that I wanted, and I felt really strongly about that. So I didn't even take the meeting."
"And, you know, that's a pretty iconic movie, isn't it? But I do think that everything happens the way that it's supposed to. There was a reason I didn't have it in me. And also, Florence Pugh is just such a good actor."
Richardson may not have ended up in Midsommar, but if you find yourself in the midst of a horror story, then we've got you covered with our guide on how to be a final girl in 2023. Plus, check out everything we know about the Insidious 5 release date and Five Nights at Freddy's movie release date.
Don't miss our list of the best movies of all time, and all the new movies coming out this year, too.