If The Sopranos reruns are getting stale, we have good news. You can now watch the prequel movie, The Many Saints of Newark, for free if you're a subscriber of Amazon Prime Video.
Written by The Sopranos showrunner David Chase, The Many Saints of Newark takes place between 1967 and 1971, and stars Alessandro Nivola as Dickie Moltisanti. As the father of Christopher Moltisanti, Tony Soprano's protégé in the thriller series, the character's doomed legacy is a core part of the drama series. As well as exploring Dickie's rise and fall, the film also provides some insight into the young Tony Soprano and his relationship with Dickie, who acted as his own mentor.
Chase also recruited Goodfellas star Ray Liotta to take on not one but two roles in the film. The late actor played twin brothers 'Hollywood Dick' and 'Sally' Moltisanti. It was one of Liotta's final performances before his death in May 2022.
Meanwhile, Michael Gandolfini, the real-life son of OG Tony Soprano James Gandolfini, starred alongside Nivola and Liotta as a young Tony. Speaking to Rolling Stone about Michael's performance, Chase said watching him channel Tony "felt miraculous."
"Sometimes when things are miraculous or astounding, you start laughing, because it's so incredible," he explained. "But I remember looking across the room at the table read. And he was sitting there like this [re-creates Tony's posture from the main show], and it wasn't his scene. He was doing this thing and I thought, 'Holy shit. That's incredible.'"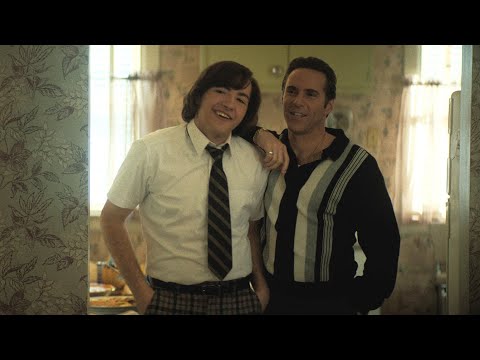 As it turns out, the reviews for this drama movie were pretty miraculous too. You can see what we gave it in our The Many Saints of Newark review. It holds a 71% rating on Rotten Tomatoes, with critics describing the film as "atmospheric and compelling" with "stellar performances" and "the same alluring style of character-driven storytelling that made the series such a hit."
So, there's never been a better time to explore the film on the streaming service. When you're done with that, make the most of your subscription with our guide to everything new on Amazon Prime this month, including new Amazon Prime movies, Amazon Prime horror movies, and various new comedy series.
You can also read about why we think The Sopranos is just so damn great in our listicle breaking down what we consider to be the best TV series of all time.