For a decade now, The Purge has been an idiosyncratic and fascinating franchise. It has delivered some of the best horror movies of recent years, as well as some of the worst movies in the genre. It remains to be seen which side of the fence The Purge 6 will fall on, but we have our first ideas of what it'll look like.
James DeMonaco, who has written all five new movies in the franchise to date, is back on writing duties for The Purge 6, as well as returning to the director's chair.
He told Entertainment Weekly that there's a new level to his dystopian world this time, inspired by movies like Soylent Green and Logan's Run. DeMonaco also nodded to the work of some of the best directors to work in the horror genre, including John Carpenter and George A. Romero.
He said: "I was extrapolating on the discord and taking it to its furthest, as far as you can take that idea of what's going on, I feel, in the country and the political landscape. And it's a broken America. We're remapping.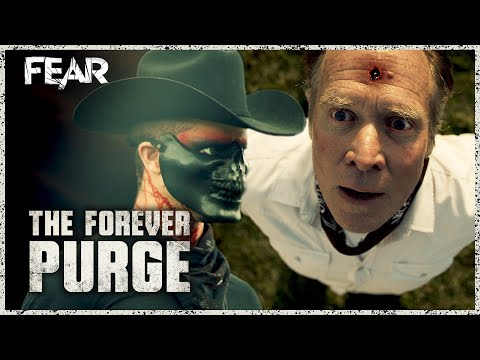 "[The Purge 6] is about the remapping of America based on ideology, sexuality and religion, so that the states are broken down. You have your Black state, you have your gay state, you have your white evangelical state. And it's really a broken country."
DeMonaco explained that controversial far-right politician Marjorie Taylor Greene was part of his inspiration for this new spin on The Purge. He explained that the movie will be set around the one remaining state that still takes part in the titular day of legal crime.
The Purge franchise has always been a mixed bag, but we'll definitely be watching to see what DeMonaco has cooked up this time. After all, it could be brilliant.
For more on the series, check out our The Forever Purge review and find out how to watch all The Purge movies in order. You can shift focus to more new horror by reading our Insidious 5 review and Patrick Wilson interview, or look ahead to the Saw 10 release date.