Mention The Princess Bride to anybody and the first thing they'll say is: "My name is Inigo Montoya. You killed my father. Prepare to die." Mandy Patinkin's character in The Princess Bride has become a pop culture fixture, standing as the most memorable element of one of the best fantasy movies of all time.
Montoya's quest culminates in a duel for revenge in which he is able to kill Count Rugen (Christopher Guest) – the six-fingered man responsible for murdering his father. During the climactic battle, he yells: "I want my father back, you son of a bitch".
Patinkin has explained that there was real emotion behind his words during this moment of one of his best movies, with the actor thinking back to losing his own father to cancer.
Responding on TikTok to a viral video in which an emotional viewer asked whether this story was true, Patinkin confirmed that it was. He said: "From the minute I read the script, I said I'm gonna do this part because in my mind, if I get the six-fingered guy, that means I kill the cancer that killed my dad."
The actor said that he "talked to my dad" before shooting the scene, reassuring the original video maker that they can talk to their own dad whenever they want, even though he's no longer around.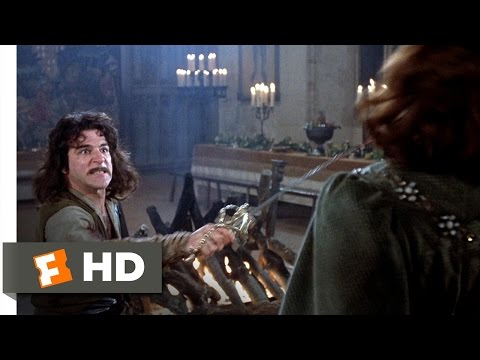 We've come to expect this sort of heartfelt material from Patinkin on social media, but this one is particularly resonant. The fact he was able to turn his own very real grief into such a brilliant movie character really shows that he's one of the best actors out there.
Next time we watch The Princess Bride (and we watch it a lot), we'll be sure to cheer extra loudly at Montoya's victory, knowing just how important that moment was for the actor behind the sword.
For more on one of the best comedy movies ever made, find out about the delightful connection between The Princess Bride and Star Wars. We also spoke to one of the movie's other stars in this Cary Elwes interview, which focuses on his role in Bram Stoker's Dracula.
In the meantime, you can learn about the new movies still to come in 2023, including the Dune 2 release date, The Equalizer 3 release date, and The Marvels release date.