Those of us of discerning taste are highly anticipating The Meg 2's release. Adding British independent horror movie auteur Ben Wheatley to a gargantuan shark movie sequel has got to yield weird and wonderful results, surely. In order to deliver something bigger, better, and wetter than the first movie, the budget has presumably been increased for the new movie, but 2018's The Meg already broke records.
According to a Hollywood Reporter article from 2018, a budget of $150 million makes The Meg "the most expensive aquatic horror movie ever made." Filming in water automatically adds a lot of time and money to any blockbuster production – just ask James Cameron about making Titanic or Steven Spielberg about making Jaws. Thankfully, with modern CGI, they won't have had the same mechanical problems making the Meg movies as they did with the pesky Bruce.
However, making horror movies in water doesn't necessarily have to come with a budget bigger than a megalodon. Some of the most effectively scary and water monster movies are the likes of Open Water (2003), The Shallows (2016), and 47 Meters Down (2017), which take a far more minimalist approach.
The Meg 2's cast includes Jason Statham, Shuya Sophia Cai, Page Kennedy, and Cliff Curtis returning from the first movie. New additions include Jing Wu, Sienna Guillory, Sergio Peris-Mencheta, and Skyler Samuels. You may be wondering if Li Bingbing is in The Meg 2 and we've got you covered there.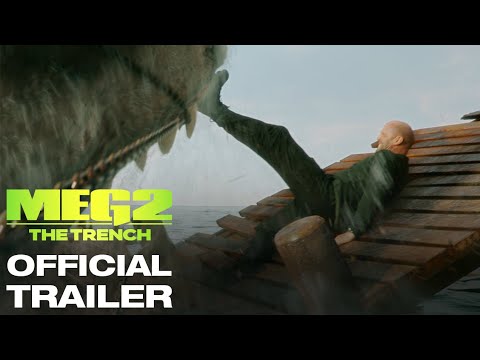 Ben Wheatley has worked mainly in the low-budget horror and thriller movie arena for most of his career. These include Down Terrace (2009), Kill List (2011), Sightseers (2012), A Field in England (2013), and In the Earth (2021). He has worked a few 'bigger name' actors in more recent years including Tom Hiddleston (High-Rise), Brie Larson and Cillian Murphy (Free Fire), and Lily James (Rebecca). The Meg 2 is by far his biggest movie yet though.
Check out our guide to the best science fiction movies and the best action movies.