The Matrix was the perfect science fiction movie for the turn of the Millennium, tapping into our Y2K anxiety regarding our reliance on machines. It's one of the best action movies ever, and has only got more influential and relevant in the two decades since its release in 1999, as the rise of AI is now one of the biggest challenges we face. Keanu Reeves' Neo becomes something of a Messiah, freeing human slaves from being plugged into The Matrix without their knowledge.
The world that the humans – who are being harvested as an energy source – are experiencing as virtual reality is perpetually stuck in 1999, which is becoming more rose-tinted with each year that has passed since. The two Matrix sequels were released after 2001, which was a huge turning point in world history due to 9/11.
It is on September 18, 1999 that Neo issues a warning to the machines at the end of the movie. As noted by the Dates in Movies Twitter account – after defeating Agent Smith with his new found abilities, Neo makes a telephone call (at 14:32:21 precisely) promising the machines he will show the human prisoners "a world where anything is possible."
The Matrix Reloaded and Revolutions were both released in 2003, and The Matrix Resurrections came along in 2022. All three sequels had a mixed reception, with some loving and some hating them. None of them achieved the same level of success and acclaim as the first movie.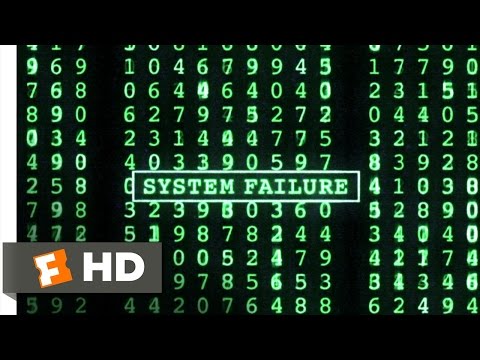 The Matrix was one of several cyberpunk movies that came out in the mid-to-late 90s, along with Hackers (1995), Strange Days (1995), Ghost in the Shell (1995), The Fifth Element (1997), eXistenZ (1999), and more. The Matrix had a massive cultural impact – on fashion, certain lines or concepts (eg. red pill/blue pill), bringing anime into live-action, and in terms of special effects and fight choreography.
Check out our guide to the best science fiction movies and the best anime movies. You can also find out what we know so far about Avatar 3 and Demon Slayer season 4.