"How do you do it? How do you create an underwater musical?" These were the questions Rob Marshall asked himself when he was approached to direct The Little Mermaid. The filmmaker is no stranger to movie musicals — his directorial debut was the Academy Award-winning Chicago — but in an interview with The Digital Fix, he explained how the feat had "never been done before."
"I thought to myself, 'I need the greatest team around me because we're all going to have to jump into some 'Wild Uncharted Waters,' to quote music from our film,'" he said. "So I had the A-Team really, I had all the people I've worked with prior on the film Chicago, over 20 years ago."
Reuniting with John Myhre, Colleen Attwood, Dion Beebe, and John DeLuca was an experience Marshall described as "incredible," as he explained, "You know, these are people that I've worked with for a very long time. And they are really the best in the world."
In fact, the crew was so attuned with one another, Marshall said they developed a form of "shorthand" to communicate. "I think what we learned from Chicago is that musicals are very different," he added. "I mean, with this movie, I felt like I was actually making three at once! it literally felt like I was making an underwater movie […] an on-land movie with castles and things like that. And then of course, you're making a musical."
So, how do you even manage to blend three different films into one? The key, Marshall explained, was preparation. "Everything had to be pre-planned and choreographed in advance — it was almost like a ballet. We had actors moving through water, cameras moving at the same time. How do you do that when we actually have real people who aren't merpeople?"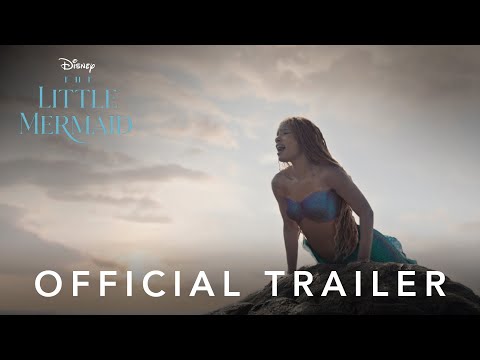 To film The Little Mermaid and turn people into merpeople, Marshall utilized what is known as the 'dry-for-wet' filming technique. This means that visual effects were used to stimulate the appearance of an actor being underwater while being filmed on a dry set. To make this work for The Little Mermaid, Marshall told us that attention to detail was key, down to "every strand of hair, tails, and costumes."
Another way they prepared for the underwater portions of the live-action Disney remake was with something called pre-visualisation, which Marshall described as being akin to a "mini-movie." But this process was by no means small in scale, with Marshall explaining how actors would be suspended in rigs for a singular line before shooting cut and they had to go into another rig. "So there'd be like wires and teeter totters and tuning forks, and all these, crazy rigs, but we were trying to approximate what what the underwater world was like," he added.
Amid all the technical preparation for this new movie, Alan Menken stepped in to once again give Ariel her voice. The award-winning composer started his Disney journey with The Little Mermaid in 1989, and fourteen Disney movies and an illustrious career later, he returned to where it all began. As well as recreating iconic Disney songs like 'Part of Your World' and 'Under the Sea,' Menken also composed three brand new pieces for the romance movie.
"They're all my children" he said of the three new songs in an interview with us "None of them are my favorite." With overflowing love for all of them,the Disney legend discussed how the three new tunes came to be. "They're all very different songs, truly. 'Wild Unchartered Waters' is a new song for Prince Eric, and it's very much in the vein of other songs I've written for the Broadway show, and the original Little Mermaid," he explained.
"And there at the other end, the extreme is 'Scuttlebutt,' which is Scuttle and Sebastian's singing about Prince Eric proposing — maybe or maybe not!" For 'Scuttlebutt' in particular, Menken told us he worked especially close with Lin Manuel-Miranda, who signed on to produce the film after his work on animated movies Moana and Encanto. To bring 'Scuttlebutt' to life, Menken recalled how he gave Miranda a "lilting Carribean tune," and true to form, the Hamilton creator rapped over it rather than setting the tunes to lyrics. "It was incredible," Menken added.
Meanwile, the third new song, entitled 'For The First Time,' was described by Menken as a "complete marriage" of both his and Miranda's distinct musical styles. But while Miranda and Menken's collaboration went swimmingly, there was one irreplaceable absence in The Little Mermaid remake: Howard Ashman.
When asked about Ashman's legacy, Menken told us that he considers him one of "the premier talent of our generation," Ashman was one of eighteen 'EGOT' winners — having won an Emmy, Oscar, Grammy, and Tony throughout his short but impactful career. He wrote the lyrics for some of the most iconic Disney songs ever: including Aladdin, Beauty and the Beast, and, of course, The Little Mermaid.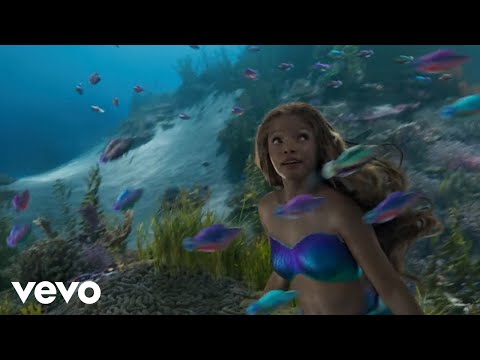 "I try to honor his legacy every day of my life," Menken told us. "Everything I worked on, he was a lyricist, and he just inspires me." Ashman was diagnosed with HIV in 1988, during the production of the original Little Mermaid. But he still continued to write lyrics for the musical, with his and Menken's songs winning an Oscar, Golden Globe, and two Grammys. He died aged 40 in 1991.
"I just wanted to always think of what Howard would have wanted, anytime I'm faced with a choice in this [movie]," Menken added. Ashman's post-humous impact on the film and the legacy he created with the first Little Mermaid was also honored with a dedication, which Marshall decided to add to the ending of the fantasy movie. "I love that," Menken smiled. "I think about him all the time."
The Little Mermaid is in theatres now. To find out why we think it is the best movie Disney has remade, check out our The Little Mermaid review by Charlotte Colombo. Or, check out our guides on The Little Mermaid soundtrack, The Little Mermaid live-action cast, and The Little Mermaid 2 release date — unless you're like our Guides Editor Emma-Jane Betts and find the live-action Flounder terrifying.