What is the significance of the hairbrush in The Idol finale? Sam Levison's new HBO show The Idol has finally come to an end after a five-episode run that's divided critics.
In The Idol season finale, we saw Jocelyn (Lily-Rose Depp) finally escape the poisonous influence of Tedros (Abel "The Weeknd" Tesfaye) when her team exposed his criminal past. In a surprise twist, though, the drama series then cut forward six months, and we saw the pair reconcile. Still, there was a sting at the end of this tale.
In a move worthy of the best horror series Tedros spotted a hairbrush in Jocelyn's dressing room which she'd previously claimed her mother had abused her with. Shocked, he asked, "Did you say this was the brush your mom beat you with? It's brand new," to which Jocelyn smirked. So what was the significance of the hairbrush in The Idol finale?
What is the significance of the hairbrush in The Idol finale?
The reappearance of the hairbrush and the fact it's supposedly "brand new" implies that Jocelyn lied about her mother being abusive and had been, in fact, manipulating Tedros throughout the season.
This lines up with comments made by Levison and Depp, who claimed Jocelyn had always been in control and was merely using Tedros as her muse. "Jocelyn is a very calculated and strategic person," she told Deadline. "She knows exactly what she wants, and she'll stop at nothing to get it. Tedros was her muse, and she got what she needed out of him."
At best, fans were left confused by the ending, while others were extremely frustrated. One Twitter user wrote, "Wait, so Jocelyn was the fucking villain, and the entire hairbrush shit was supposed to be a way for her to get control of Tedros, and so now she's back together with him?"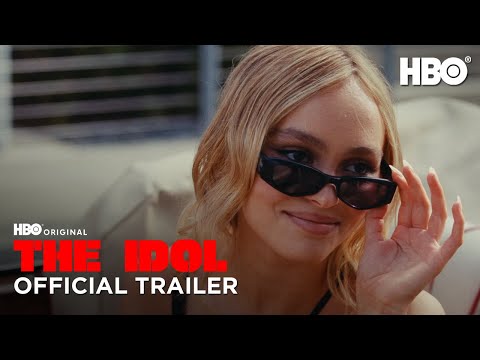 "I am so confused by this finale," wrote another on Twitter. "Wtf did they mean by the hairbrush is new? Was Jocelyn just manipulating everyone?" The Idol's finale certainly implied this was the case, with Tedros now seemingly subservient to Jocelyn. I guess we'll have to wait for The Idol season 2 to find out what's happening (If we get one).
If you're a fan of Levinson's new series, we recommend you check out our feature explaining why The Idol just set back the feminist movement by at least a decade.
If you're looking for something else to watch now The Idol's been canceled, check out our list of everything new on HBO Max this month. We've also got a list of the best TV series ever made for you to enjoy as well.
Finally, if you're desperate to know more about upcoming shows, we've got individual guides breaking down everything we know about the 1923 season 2 release date and the House of the Dragon season 2 release date.