Robots are taking over! Like, for real this time. As part of a creative marketing plan for upcoming film The Creator, it looks like a bunch of robots attended a recent NFL game. And whether or not it drives you to actually see The Creator, it will at least make you fear for your life a little bit.
Gareth Edwards, director of the new movie, has already made one of the best movies of all time with Rogue One. But while that sci-fi epic had the weight of Star Wars lore behind it, The Creator is a completely standalone film.
The robot movie's setting, which is perhaps a little bit too on the nose, is a futuristic war between humanity and artificial intelligence. Former special forces agent Joshua (John David Washington) is tasked with tracking down and destroying a weapon of mass destruction being made by the other side, but everything changes when he discovers that this weapon is actually an AI-child hybrid.
From trailers for the science fiction movie, it's clear that a huge theme in The Creator will be the division between these AI humanoids and humans, with the former constantly being eyed with suspicion and uncertainty.
So, it makes sense that in order to promote The Creator, these AI robots would make an appearance at a real-life NFL game. Footage of actors dressed as these robots and subsequently "coming to life" during the Chargers v Dolphins game at SoFi Stadium was captured by the official The Creator Twitter account.
Along with images and footage of these robots standing motionless in the field and slowly coming to life in the stands, the official Twitter account simply wrote, "The future is here."
Sure, the future might be here, but The Creator itself won't be until September 29. That's when the long-awaited, futuristic war movie will actually be arriving in theatres.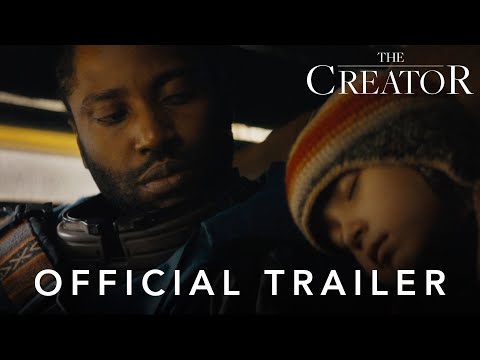 In the meantime, you can re-watch Rogue One on streaming service Disney Plus along with season 1 of its spin-off series, Star Wars: Andor.
The Andor season 2 release date might be some way off, but we think Andor might already be one of the best Star Wars series of all time. In fact, here's five reasons why we think that.