The Conjuring might have many malevolent spirits, but we didn't know it had Kenergy, too. Ryan Gosling's cameo in the horror movie might come across as random, but when you think about it, the appearance is actually completely on brand for the Barbie cast member.
One of the best movies of the horror genre, The Conjuring, which was released in 2013, follows paranormal investigators Ed (Patrick Wilson) and Lorraine Warren (Vera Farmiga). After a family seeks their help in tracking a dark presence in their farmhouse, a disturbing chain of events unravels. And no, before you ask, the dark presence isn't Weird Barbie.
With an 86% score on Rotten Tomatoes, many critics agree that The Conjuring is one of the best ghost movies in recent years — which makes Ryan Gosling's involvement in the project seem all the more random.
OK, Gosling doesn't actually act in The Conjuring, but his band, Dead Man's Bones, is on the film's soundtrack with song 'In The Room Where You Sleep.'
Dead Man's Bones is made up of Gosling on the keyboard, Zach Shields on the guitar, and the Silverlake Conservatory's Children's Choir — a choir that Flea from the Red Hot Chilli Peppers formed.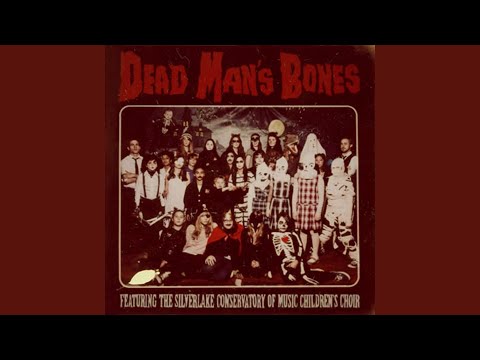 Given Gosling's and Shield's shared fascination with the supernatural — they met in 2005 and found out they were both obsessed with Disney's The Haunted Mansion ride — their appearance on The Conjuring soundtrack actually makes a lot of sense. The song isn't patch on "I'm Just Ken,' though.
Nearly a decade on, The Conjuring universe is still going strong. Its new movie, The Nun 2, was released on September 8 — and you can find out what we thought of it with our The Nun 2 review. Or, if you like making yourself even more nervous for no reason, check out our feature on the IRL demons that inspired The Nun.
You can also get back to basics with our guides on how to watch The Conjuring movies in order, or everything we know about The Conjuring TV series release date.