What is the Surface season 2 release date? The dark psychological TV series starring Gugu Mbatha-Raw as Sophia, a woman who has experienced a traumatic head injury was renewed at the tail end of 2022.
Apple TV Plus has greenlit another season of the thriller series, which follows Sophia as she tries to piece her life back together with some suspicious folks in her peripherical.
A new season of Surface is coming, so what's the Surface season 2 release date?
Surface season 2 release date speculation
We don't have a Surface season 2 release date yet, but the series has been renewed. There's no sign the show has begun filming, so we don't expect season 2 any time soon.
Despite the middling response, Apple TV Plus, one of the best streaming services, has opted to make another season of the TV series.
Surface season 2 cast speculation
There's no official list, but we expect the Surface season 2 cast to bring back Gugu Mbatha-Raw, and Oliver Jackson-Cohen, and focus more on Millie Brady as Eliza.
Baden is the only casualty of season 1, so we expect to see the major players return, but at what capacity? At the end of season 1, Sophia travels to London to find Eliza Huntley, and we end on a cliffhanger. So, expect to see more of Millie Brady as Eliza.
Potential Surface season 2 cast list:
Gugu Mbatha-Raw as Sophie
Oliver Jackson-Cohen as James
Ari Graynor as Caroline
François Arnaud as Harrison
Millie Brady as Eliza
Surface season 2 plot speculation
There is no official Surface season 2 plot right now, but we'd bet we're about to find out a lot about Eliza and "Tess".
The season 1 finale left fans with major questions when Eliza, the woman from Sophia's flashbacks, spots her and says, "Tess! I know it's you!"
While we expect the fallout of Baden's death to loom large, we are also dying to know why Eliza would call Sophia by a different name. Expect some answers from Eliza in season 2 about how she knows our main character.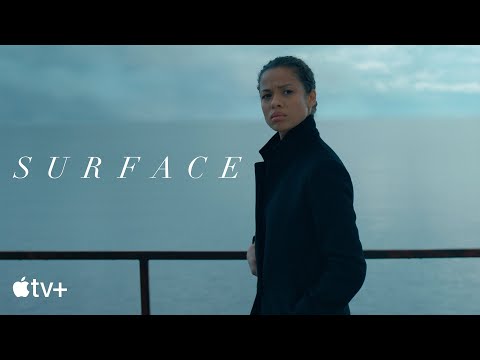 Is there a Surface season 2 trailer?
There's no Surface season 2 trailer.
We're a while off but you can expect it sometime after production wraps on season 2.
Where can I watch Surface season 2?
When it airs, you'll be able to stream Surface season 2 on Apple TV Plus with a subscription.
Season 1 is available to watch now.
How many episodes will Surface season 2 have?
We don't know how many episodes of Surface season 2 there will be, but it will likely be around eight like season 1 had.
Due to the muted response, we don't foresee the episode order going substantially up, so a ballpark figure of eight is as good a guess as any until we know for sure.
That's everything we know about Surface season 2 so far. Not a lot in the way of details yet, but that's sure to change as we inch closer to the follow-up airing.
For more TV, see the best drama series, the best action series, and the best horror series, or take a look at the new movies coming soon.