As you probably know, Stranger Things is coming to an end with its fifth and final season, and we are all really upset about that. But, Gaten Matarazzo, one of the stars of the Netflix series, is really terrified about the show wrapping up for one very specific, rather selfish reason.
It's safe to say the sci-fi series is one of, if not the biggest product to ever come from the streaming service era. We've been obsessed with the journey of Eleven and the Hawkins heroes as they battle various Stranger Things monsters from the Upside Down, but all good things must come to an end sadly.
For Matarazzo, that means entering the scary world of fighting for acting jobs. The young actor appeared on The Tonight Show with Jimmy Fallon and explained his feelings about life after Stranger Things season 5.
"Of course it is [bittersweet], you know, there's an excitement there, because you always want to wrap it up and you wanna see how these characters are going to finally develop one last time, and how they're going to finish their journey," Matarazzo said.
"But also there's like a deep fear. Not only has it been amazing, but it's also been pretty great job security for a while, too… I'm gonna have to freelance," he added, laughing.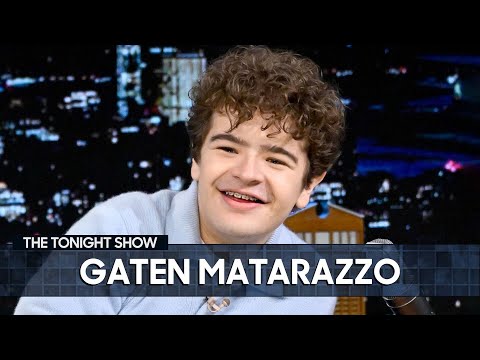 On what he hopes will happen for his character in the big finale, Matarazzo said: "I don't know. It's in the best hands it can be. Matt and Ross know these characters better than, I think, we might. It's really interesting because they trust us all very much to make our own decisions and go about the scenes the way we've always instinctually wanted to… I'd love to see a good launchpad for growth and to see these characters thrive, and move on from the trauma they've endured."
Unfortunately, there's still a little more trauma to overcome in the horror series, as Vecna's plan looks set to cause some issues for the gang in the next season. Until then, why not look at all the new movies coming this year, dive into our list of the best monster movies, or look ahead to the Wednesday season 2 release date.