As the creator of many classics, from Schindler's List to Jurassic Park, it's hard to pinpoint Steven Spielberg's best-ever movie — but the genre-defying Jaws, which he directed in 1975, is certainly up there.
We'd probably describe Jaws as the film that catapulted Steven Spielberg to a whole new level of notoriety, putting him among some of the best directors who ever lived. Based on the novel by Peter Benchley, Jaws' mark on cinema history and pop culture as a whole is unmatched; with experts dubbing it the film that created the summer blockbuster.
But despite Jaws winning numerous Academy Awards and taking the shark movie genre to a whole new level, if you asked Spielberg what his best movie was back in 1974, he definitely wouldn't have guessed Jaws. In fact, he thought the film would end up flopping and be remembered as his worst movie.
In an interview with W magazine, Spielberg confessed that he "never would have guessed that so many people would have gone to see" Jaws.
"In my mind, the shark looked dumb," the director explained. "When I went to the first preview in Dallas, people were screaming, and popcorn was flying at the screen. My first feeling was, 'Oh my God!'"
Jaws was arguably Spielberg's first and last foray into horror, but let's be honest — if you made the best horror movie ever on your first try, too, you'd be reluctant to jinx it. It's also clear that he's unwilling to compromise the first film's legacy because despite Jaws spanning three sequels — including Jaws 2 (1978), Jaws 3-D (1983), and Jaws: The Revenge (1987) — Spielberg never returned to direct any of them. And needless to say, none of these follow-ups quite managed to live up to the magic of the original.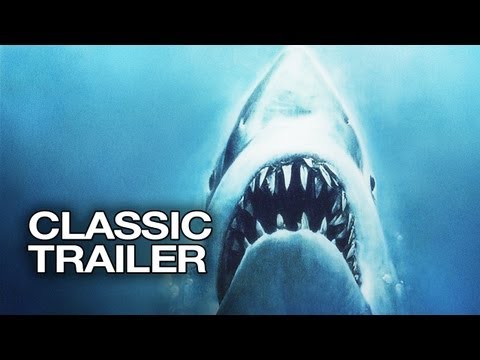 Still, post-Jaws, Spielberg went on to direct some of the best '80s movies ever made, from the alien movie ET to the Harrison Ford-fronted adventure movie series Indiana Jones. Nearly fifty years later, Steven Spielberg movies are still proving to be a cinematic triumph. The Fabelmans, the semi-autobiographical drama movie Spielberg directed last year, was nominated for seven Academy Awards.
Will we see this trend continue with his new movie, The Color Purple? We think so, but while you wait for that, check out our guide to the best movies based on books. You can also learn about Avatar 3, another upcoming cinematic spectacle directed by James Cameron.