Ever since the Star Wars character, whose actual name is Grogu, appeared in season 1 of the Star Wars series, it quickly became clear that the force sensitive tyke would become the best Mandalorian character.
Sharing the screen alongside Pedro Pascal, who plays the titular Mandalorian, we watched the Force-sensitive being slowly bond with the bounty hunter as they adventured all over the salaxy far far away. That was, until he ended up being taken in by Luke Skywalker in order to be raised as a Jedi.
While we have no doubt the pair will reunite in season 3 of the sci-fi series, it looks like even Star Wars villain Moff Gideon can't resist the charms of Baby Yoda, with Giancarlo Esposito recalling their first meeting on The Tonight Show Starring Jimmy Fallon.
"We walk by a table, and he said, casually, 'Hey, you want to take a look at the Child?' And he pulls off the canvas, and I look at this practical child," he recalled.
"And he explained to me, it was going to be this, it was going to be that, CGI… And I said no, this is perfect, and then the puppeteer walked by at that very moment. And the puppeteer said, 'Do you want to see and talk to him?' I went, 'Ok…' And the Child opened its eyes, turned its head, wiggled its ears, and I… You can't take your eyes off of this Child.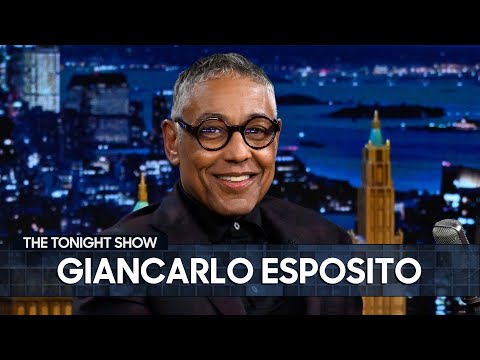 "Grogu is fascinating, mysterious, and smart, and I looked at Jon, and I said, 'Jon! This is the star of the show.' And he stood back, and he scratched his chin, and he said, 'Do you think so?' And I said, 'I know so.' And every scene that I'm in has to be with this Child."
Check out our guide on The Mandalorian season 3 release date to find out when we might see Grogu next, or get your fill on the last two seasons, and the Star Wars movies, on streaming service Disney Plus.