Now that Ahsoka has wrapped up on Disney Plus, Star Wars fans are already clamoring for the next new Star Wars series. They didn't think there would be too long to wait, because Skeleton Crew starring Jude Law has had a release window of late 2023 for some time. However, new information has come to light that reveals it has probably been pushed to 2024.
According to a copyright filing by Lucasfilm, who are of course behind everything in the Star Wars universe, the "Projected Date of Publication" for the Skeleton Crew release date reads 2024-01 – which either refers to the first quarter of 2024, or could mean January. This shouldn't come as a total shock, as we've seen almost nothing in the way of a poster, trailer, or any publicity stills from the new series yet. The actors' strike has also not come to a conclusion, and we're almost in mid-October.
While we do know the main cast of the new Star Wars series, we don't know who any of the characters are, and we barely know what Skeleton Crew is even about. What we do know is that it takes place during the same era as The Mandalorian, The Book of Boba Fett, and Ahsoka. And the copyright filing has given us something of a plot synopsis.
"In the first episode of the Skeleton Crew, we are introduced to four kids who make a mysterious discovery on their seemingly safe home planet and get lost in a strange and dangerous galaxy. Finding their way home, meeting unlikely allies and enemies, will be a greater adventure than they ever imagined," the plot synopsis reads. A trailer was shown at Star Wars Celebration, but has not yet been released to the public.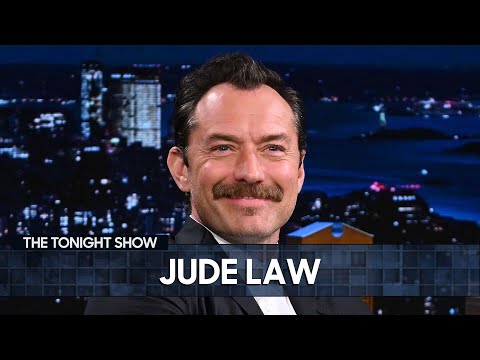 Law has got us excited by using the word 'Amblin' when referring to Skeleton Crew. Amblin is Steven Spielberg's production company and it's behind some of the best adventure movies such as Back to the Future, Indiana Jones, The Land Before Time, An American Tail, Gremlins 2, Hook, Jurassic Park and more. Law says; "It's a little more Amblin. Meaning it's an adventure of kids, but it's not in a kids' world. The jeopardy is real."
Hopefully Law has brought his experience of working with Haley Joel Osment in Spielberg's devastating movie AI: Artificial Intelligence to working with child actors on Skeleton Crew. He also recently played Captain Hook in David Lowery's Peter Pan & Wendy – which can be found on Disney Plus.
Check out our guide to the best Steven Spielberg movies and our list of the Star Wars movies, ranked. We're also looking forward to House of the Dragon season 2 and Wednesday season 2.