John Wayne and a galaxy far, far away don't seem like the most obvious bedfellows, with The Duke known more for classic Hollywood than any kind of blockbusters. However, it turns out he actually made an appear a long, long time ago – in 1977.
Star Wars completely changed Hollywood when A New Hope became one of the highest grossing movies ever. The kickoff for the Star Wars movies in order helped to define the idea of the modern blockbuster. But after a career full of the best Westerns, it also holds the title of being John Wayne's final movie role.
Wayne passed away in 1979, and Don Siegel's 1976 Western The Shootist stands as his final official credit. But that doesn't count his secret role as part of the Star Wars cast on Tatooine.
Star Wars sound designer Ben Burtt revealed the cameo at a Star Wars Celebration appearance in 2007, as quoted by Star Wars Blog. And it turns out that he made the discovery somewhat by accident that Wayne's voice was used for Garindan, who appears as an informant for the Galactic Empire on Mos Eisley.
"I always wanted to do an insect man – we didn't really have an insect man come along until Poggle the Lesser [from Episodes II and III]," said Burtt.
"We had that character that looked kind of like a mosquito from the first Star Wars [Garindan] that we found we needed a sound for. I was wondering back a few months ago how I did it – because I keep notes and tapes – and I discovered it was an electronic buzzing which had come off of my synthesizer that was triggered by a human voice. And I listened to it and realized it was John Wayne.
"I had found some loop lines in the trash from the studio that had been thrown away. So the buzzing was triggered by some dialogue like 'all right, what are you doin' in this town?' or something like that."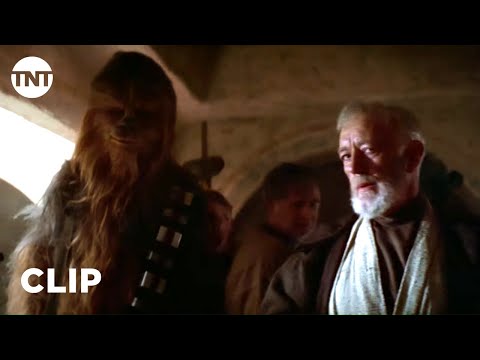 So, while Wayne didn't actually bring his cowboy hat to the Tunisian set of Star Wars, he did become a crucial part of one of the colorful Star Wars characters that appeared in one of the best movies of all time.
For more on the glittering screen career of one of the best actors to ever live, find out why John Wayne rejected an offer to work with Clint Eastwood and why John Wayne and Kirk Douglas never saw eye-to-eye.
We've also got a list of all of the new movies coming in 2023, as well as in-depth guides to The Marvels and Avatar 3.