Ahsoka's White Robe reappears in the new episode of Ahsoka, but there's much more to the cozy cloak than meets the eye. This article contains spoilers for Ahsoka episode 5.
Dave Filoni, who both created and wrote the new Star Wars series Ahsoka, is a modern legend within the franchise. He worked closely with George Lucas while in the early stages of developing the Star Wars series Clone Wars, is credited with Ahsoka Tano's popularity as a character, and brought her back to the screen in her next series Rebels.
Since then, he's worked on The Mandalorian and The Book of Boba Fett and has returned to one of the best Star Wars characters again with the latest series Ahsoka. In the new episode, Ahsoka dons her famous white robe (last seen in Rebels) after she leaves The World Between Worlds. Thanks to Dave Filoni, Ahsoka's white robe has much more significance than you might have ever realized.
The meaning of Ahsoka's white robe explained
Ahsoka's white robe is a symbol of development and renewal, which links in with Dave Filoni's intended character arc for her to parallel Lord of the Rings' Gandalf.
In Lord of the Rings, Gandalf the Grey is killed after his battle with the Balrog. The Wizard is then sent back to Middle-earth in order to complete his mission, but now under the guise of Gandalf the White. Now renewed, he's swapped his grey clothes for white ones and has a new shiny white staff too. Remind you of anyone?
Dave Filoni wanted Ahsoka to undergo a similar transformation, which is why we see an older version of her with a white cloak and staff in the (now seemingly retconned) epilogue to Rebels. Now, in episode 5 of Ahsoka, we have the canon introduction of Ahsoka's white robe. Given Filoni's vision, we can expect 'Ahsoka the White' to now be reinvigorated, with a newly established sense of drive, wisdom, and power.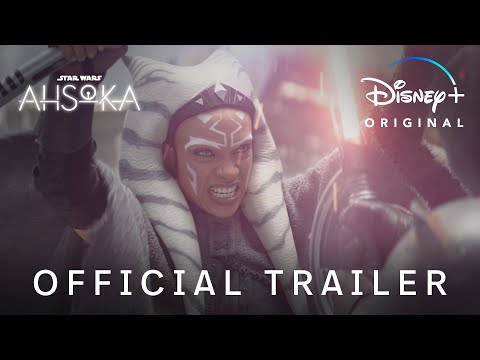 That means you can expect Ahsoka Tano to change over the next few episodes; not drastically, but subtly. She'll still be Ahsoka, but like Gandalf, there'll be an important change. At least, there will be if Dave Filoni's intentions are met.
For more on Star Wars, check out our thoughts on the best way to watch the Star Wars movies in order, and our breakdown of the Star Wars cast. Then, read our feature on why we don't view Thrawn the same way as Dave Filoni.
You can also see our ranking of the best Star Wars villains before taking a look at our picks for the best TV series, as well as what's new on Disney Plus this month.