Was Hayden Christensen's Anakin Skywalker a Force ghost in Ahsoka? Spoilers ahead for the new episode of Ahsoka.
In Star Wars, things can sometimes get pretty complex. If you watch all the Star Wars movies in order (and series too) you'll see the best Star Wars characters come back from the dead more times than you can count. That even includes Ahsoka Tano herself, actually, the lead of the latest Star Wars series on Disney Plus.
Now, in the new episode, Ahsoka's journey to The World Between Worlds saw her meet Anakin Skywalker once again. But, isn't Anakin dead? Ahsoka is set after the events of Return of the Jedi, in which Darth Vader — and Anakin — died. So what's going on? Was Anakin a Force ghost, or is there some other explanation?
Is Anakin a Force ghost in Ahsoka episode 5?
Anakin is not a Force ghost in Ahsoka, and we know this conclusively because he still has his black glove which conceals his robotic hand. Instead, the version of Anakin whom Ahsoka meets in The World Between Worlds is likely a vision based on her memories, summoned from the past to meet her.
The World Between Worlds is filled with doorways to all points across space and time. So, the fact that Ahsoka is seeing a version of Anakin from the past is fairly easily explained, as is the fact that she returns to the Clone Wars as a young version of herself to fight alongside him.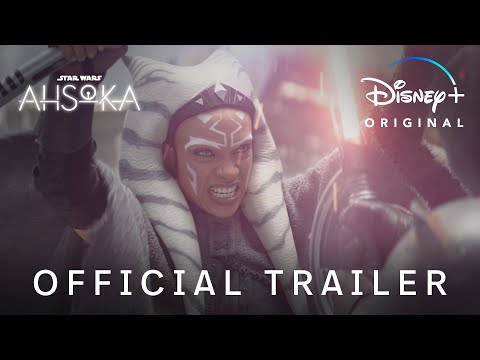 Unlike a Force ghost, the Anakin in Ahsoka didn't seem to be aware that there was anything strange about his presence. Force ghosts are conscious of the fact that they are dead and retain their memories: but, instead, this vision of Anakin seemed to believe he was from the past.
So, there's no perfect or neat answer to what the Anakin in The World Between Worlds was, other than that he was a memory of Ahsoka's, reconstructed through time and space in this mysterious plane of existence.
For more on Star Wars, check out our breakdown of the Star Wars cast. Then, read our feature on why we don't view Thrawn the same way as Dave Filoni. You can also see our ranking of the best Star Wars villains before taking a look at our picks for the best TV series, as well as what's new on Disney Plus this month.