No franchise has the history of Star Trek without some rough periods. Although beloved in general, Star Trek: The Next Generation gave us one of those truly poor moments, an episode that wouldn't make you think it was part of one of the best TV series ever.
'Shades of Gray', season 2, episode 22 of the Star Trek series, aired 34 years ago this week, and let's just say we haven't broken out the good wine. Essentially a clip show, the episode follows Riker dealing with a fever, hallucinating memories from his past. Conveniently, those memories are all things we've seen on the sci-fi series.
Yes, this was how they finished season 2. Just going through the motions. The strike offers some solace, but it's still not quite the note you want any finale involving the Star Trek: The Next Generation cast.
There are some bright spots, particularly in chief Miles O'Brien showing up. Whenever Colm Meaney's involved, you know something's got some charm.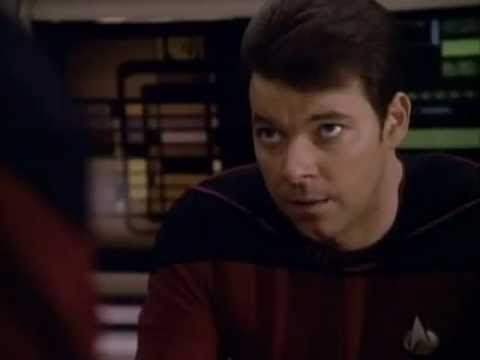 Happy belated birthday, 'Shades of Gray'! If it weren't for the completionists in us, we'd skip you every time. In Star Trek's present, we're currently enjoying Star Trek Strange New Worlds season 2. You can check out our Strange New Worlds season 2, episode 1 recap to find out more about why.
If you've watch, you'll find our guides on the Fleet Captain rank, Kerkhovians, and Captain Pike's girlfriend. Our Star Trek captains ranked and Star Trek movies ranked lists will give you good reading as well. You can sign up for Paramount Plus below if you'd like to watch it for yourself.
Otherwise, you might like reading how Strange New Worlds broke canon, but we don't care, or how Colm Meaney didn't want to play his Star Trek character as Irish. Don't forget our Star Trek 4 release date guide – lots to boldly go and read!