Star Trek Discovery is on its way out. The sci-fi series that helped cement Paramount Plus among competing streaming services premiered back in 2017, and will close out with its upcoming fifth and final season.
The Discovery TV series kicked off a new modern era for Star Trek, making strides for the franchise diversity-wise and utilising a more serialised form of storytelling. At the time of writing, it's also the streamer's longest-running drama series.
Its success led to the greenlighting of other Star Trek projects, including the likes of Picard. But all good things must come to an end. Five seasons is nothing to laugh at, and fans will say goodbye to Discovery after its final season airs.
Via The Hollywood Reporter, president of CBS Studios David Stapf said, "When we first started talking about the return of Star Trek eight years ago, we never could have imagined the indelible impact Star Trek: Discovery would have,"
Showrunners Alex Kurtzman and Michelle Paradise added, "As lifelong fans of Star Trek, it has been an immense honour and privilege to help bring Star Trek: Discovery to the world. The Trek universe means so much to so many – including us – and we couldn't be prouder of everything Discovery has contributed to its legacy, particularly with representation. If just one person sees themselves, or the possibilities for their future, in a new way because of Discovery, then we think we'd have made Gene Roddenberry very proud."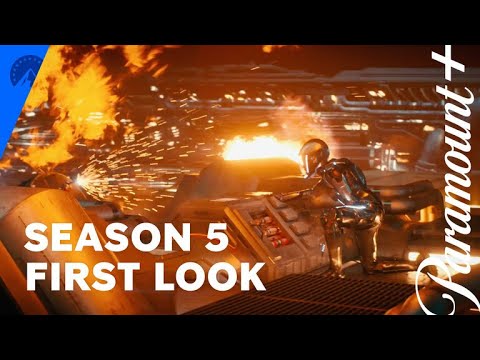 According to The Hollywood Reporter, The Star Trek Discovery season 5 release date will reportedly be in early 2024, which might ease the sting for fans.
If you're a Trekkie, see our guides to the Star Trek timeline, the Star Trek captains, and our list of the Star Trek movies ranked. Or look ahead to new movies with our guide to the Star Trek 4 release date.