Star Trek: Strange New Worlds included a game-changing moment in Star Trek history in its season 2 episode 'Lost in Translation'. It was a choice that had ripple effects on the best TV series in the universe, but the cast and crew wanted to frame it a little differently than that.
In the episode, Paul Wesley's Kirk allies himself with Uhura (Celia Rose Gooding) for the first time ever, and, even more significantly, he meets Spock (Ethan Peck) in the final scene. We know when the two iconic characters met in the Star Trek timeline.
Although it seems like a huge thing about two of the best Star Trek characters to be added to canon so late in the game, the filmmakers wanted it to play in a down-to-earth way and they had a good reason for it.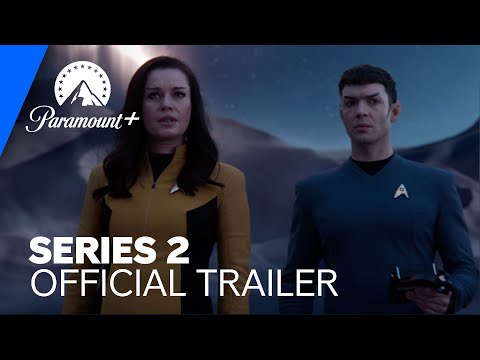 In an interview with Inverse conducted before the 2023 Actors Strike, Wesley said, "Unlike Kirk, in my head, I wasn't casual about this, I was over-analyzing it on set going, 'Oh my God, can you believe this?' But Ethan was much more cool about it and the director was much more cool about it. They had me chill out."
Referring to the handshake between Spock and Kirk, cinematographer Benji Bakshi added: "The presentation of that moment was entirely intentional. The director, Dan Liu, and I talked about this a lot. We wondered if it was too obvious to do the handshake. But I think we both decided let's just have it, right? I think it was a really strong punctuation of the moment, that Uhura gets to witness this. She almost gets to be us, the audience saying, 'Huh, I'm glad these two finally met.'"
"Because we're a prequel series, we always have to try not to tip the hat too much," Bakshi explained. "This is why the final shot, in which the camera pulls away, just shows Uhura, Kirk, and Spock as one more table of people in a crowded room. This was just another day. It wasn't special necessarily. At least not at the time."
For more SNW, check out our guides to Sam Kirk explained, Pelia explained, and Amanda Grayson explained. We also have a Star Trek Strange New Worlds season 2 review and insider access in our Anson Mount and Rebecca Romijn interview.
You can also see our list of the best Star Trek captains ranked and keep up with the Lower Decks season 4 release date. Meanwhile, find out our picks for the best sci-fi series ever.