It's a great time to be a Star Trek fan. Why? Well, over the last few years, Star Trek has had a sort of renaissance with some of the most exciting shows in the franchise's nearly six-decade-long history being released, a few of which we'd dare to say are possibly some of the best sci-fi series ever made.
In fact, I'd probably go so far as to say that one of these new shows is probably my favorite Star Trek series since Voyager. I'm talking, of course, about the inimitable Star Trek: Lower Decks. Now, when it was first announced, a lot of fans weren't too happy with the idea of Star Trek exploring a two-dimensional world, and there were concerns the show would try too hard to emulate the success of shows like Rick and Morty, losing that Gene Roddenberry spirit in the process.
Well, fans needn't have worried. Guided by the gentle hands of Mike McMahan, Lower Decks turned out to be one of the best animated series of all time, and the adventures of the USS Cerritos crew are a true love letter to the greatest science fiction franchise ever, Star Trek.
Literally, every episode is brimming with Easter eggs, from references to some members of the Star Trek: The Next Generation cast you'd forgotten existed to Star Trek Starships you haven't seen since the Battle of Wolf 359. The true cherry on top of this series, though, are the members of the Lower Decks Crew.
Boimler, Mariner, Tendi, and Rutherford rank among some of the best Star Trek characters ever conceived, with each of them bringing something special to the show. Whether it's Tendi's love of all things science or Boimler's over-the-top fanboying over whichever one of Star Trek captains he's into this week, we love it all.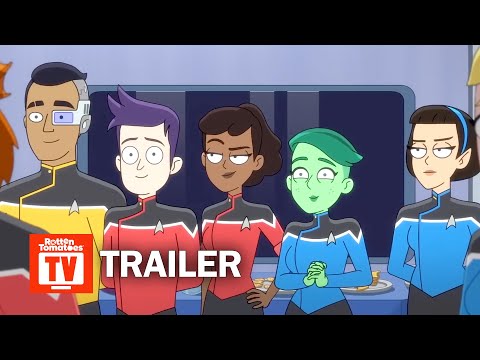 You don't have to take our word for it, though. You can find out for yourself by heading over to YouTube, where you can watch the entirety of Star Trek Lower Decks season 3 right now. You won't be disappointed, and when you're done with that, we recommend checking out the Strange New Worlds/Lower Decks crossover episode. It shouldn't work, but it really does.
And finally, once you've gotten a taste for Lower Decks, you'll inevitably want to know when you can watch the crew's next big adventure. Well, we've got a Lower Decks season 4 release date guide that should fill you in on the details, but that's not all.
We've articles on the Discovery season 5 release date, the Star Trek 4 release date, and the Section 31 release date as well. All that's without mentioning our Star Trek Legacy guide. Oh, you want more? Well, we have more Star Trek content than a Tribble farmer has Tribbles, so be sure to read our guide explaining the correct way to watch the Star Trek movies in order and a full breakdown of Star Trek's USS Enterprise service history.
Finally, if you're bored of the Star Trek timeline (Why are you here?), check out our list of the best TV series ever made.