Who is Kirk Acevedo's character Krinn in Star Trek Picard season 3? This article contains spoilers for Star Trek Picard season 3 episode 5. Star Trek Picard season 3 has delighted audiences by bringing back plenty of old characters from TNG episodes.
However with the likes of Captain Shaw and Sneed, the new Star Trek characters in the sci-fi series are also making waves too. The latest of these is the evil Vulcan named Krinn, who Worf and Raffi collide with on their investigation on M'Talas Prime. But who is Krinn, what happens to him, and who plays him?
Who is Krinn in Star Trek Picard season 3?
Krinn is a villainous Vulcan on M'Talas Prime, who worked with Sneed and is linked to the theft of weapons from Daystrom station. When Worf and Raffi discover that he has links with Sneed, they track him down to try and extract information from him.
However, Krinn manages to get the upper hand, and he forces Worf and Raffi to duel to the death. Raffi buries a knife in Worf, and Krinn presumes that Worf is dead. But, Worf managed to fake his death, and he kills Krinn's crew and then takes Krinn captive.
With the threat of death hanging over him, Krinn then tells Raffi and Worf that Sneed was like his brother, before revealing that their theft of Daystrom station was facilitated by an exploitation of its AI security system with a nifty tech device. He then gives Worf and Raffi this device, meaning that they can also break into Daystrom to figure out what was stolen – or left behind.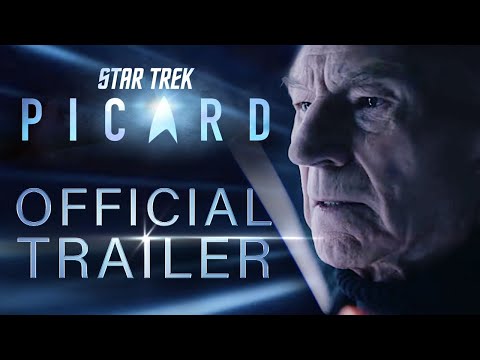 Who plays Krinn in Star Trek Picard season 3?
Krinn is played by Kirk Acevdeo in Star Trek Picard season 3. Kirk Acevdeo is also known for his role in war drama series Band of Brothers, in which he starred as the soldier Joe Toye.
Kirk Acevedo's appearance in Star Trek Picard season 3 is another instance where an actor joins the Star Trek series, having worked with showrunner Terry Matalas in the past. Before working on Picard, Matalas created the 12 Monkeys TV series in which Acevdeo starred in a leading role José Ramse. Todd Stashwick, who plays Captain Shaw, also worked with Matalas on 12 Monkeys as the character Theodore Deacon.
For more on Star Trek Picard, check out our Star Trek Picard season 3 episode 5 recap, as well as our guides to the USS Titan and the USS Intrepid, as well as our explainers on Ro Laren, Rachel Garrett, and the Shrike. Or, find out what we know about the Strange New Worlds season 2 release date.