Listen, some memorabilia shouldn't exist or be bought. A screen-used mold of Klingon breasts — truly a unique Star Trek collector's item — is on the market, but I really wouldn't advise making the purchase.
The mold in question was used relatively recently, having debuted in Star Trek Discovery back during the first season. The breasts belong to Star Trek character L'rell, who was part of the Klingon High Council in the mid-2200s. She's portrayed by Mary Chieffo in the Star Trek series, and was a consistent presence into the second season before leaving after helping the Enterprise evade Section 31.
According to the Ebay listing, the chest comes with production authentication documents, that include what scenes it was used for. The current price is $1,799 (before shipping), so you'll pay a healthy sum if want to add this to your collection, but I'd suggest not doing so.
Obviously, your money is yours to do with what you like, but prosthetics like these are part of the vulnerability and intimacy of acting. They're surprisingly common across TV and film, even away from needing to look like an alien.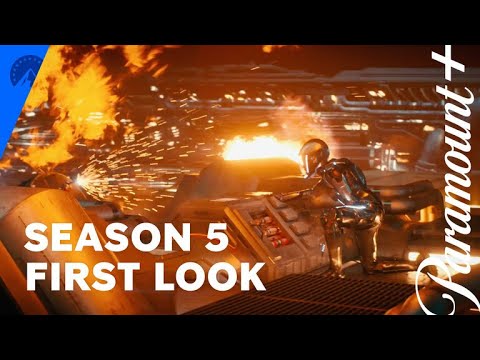 Lily James had quite extensive prosthetic work done, on her face as well as her chest, to look like Pamela Anderson Lee in TV series Pam and Tommy. She spent around four hours each day getting the various bits and bobs applied to resemble her character. Sarah Shahi admitted on Instagram that some of her scenes in Sex/Life had enhancements over her body as it is.
It's all about serving the scene and serving the moment, and sometimes not every facet of an actor can do that. But where this discussion becomes about something more than a mere collectible is in how these prosthetics are molded from the actual actor.
Lea Thompson, one of the stars of Back to the Future, actually took the molds that were made for her after the science fiction movies wrapped because she "didn't want [them] to fall into the wrong hands".
Not to insinuate that any buyers would do anything untoward, my point is merely that you're holding something that was sculpted around parts of a person's body that are generally private. A unique item this might be, perhaps it's better off in the hands of the original owner or gotten rid of.
Not something I'd be bidding on even if I had the money, that's for sure. If you'd like to continue boldly going with the franchise, we have guides on the Star Trek: Legacy release date and the Strange New World season 3 release date, as well as the Star Trek movies in order. You might enjoy our look at The Marvels too, if starships aren't totally your thing.