It's been nearly two years since we last saw Tom Holland's Peter Parker, and in that time, neither Sony nor Disney has given any real Spider-Man 4 updates. Thankfully Spidey producer Amy Pascal has finally brought an end to the news drought and has given us an update.
Pascal reconfirmed to Variety that there are plans to make a new Spider-Man film, which is great news. There's just one small problem. The people who write the Spider-Man movies you love are currently on strike. Yes, that's right, the 2023 Writers Strike is apparently delaying the Spider-Man 4.
"Are we going to make another movie? Of course, we are," Pascal told Variety. "We're in the process, but the Writers Strike, nobody is working during the strike. We're all supporters, and whenever they get themselves together, we'll get started."
Now before we go on, we want to get a smidge political, and we want to be clear we'd rather the hard-working writers of Hollywood get a fair deal than we get a new Spider-Man film. That's right, Hollywood, we're willing to wait as long as we have to if it means artists will be treated with the respect they deserve.
OK, politics out of the way. Let's get back to talking about Spider-Man 4. As we said, there hasn't been a lot of news about the sequel, but it has been reported that the team behind the Marvel Cinematic Universe Spider-Man trilogy is all set to return.
According to Deadline, director Jon Watts, Tom Holland, and Zendaya will all be back, and we've got our fingers crossed that Jacob Batalon, who plays Peter's man in the chair Ned Leeds, also returns as well. Other than that, there are no concrete details, though.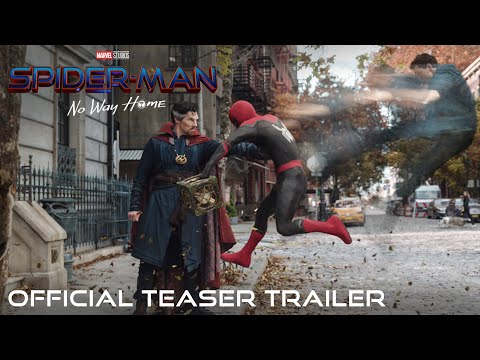 Holland has suggested in the past he'd like to fight the classic Spider-Man villain Kraven the Hunter, but that seems unlikely now Sony's developing a standalone movie about Kraven. It seems much more likely to us that the next trilogy will deal with that speck of the Venom symbiote that Eddie left in the MCU after the events of No Way Home.
If you love Spidey and superhero movies, then check out our guides breaking down the upcoming Kraven the Hunter movie release date, the Madame Web release date, and the Venom 3 release date. Or if you're after hot takes, we've got a list ranking all the Spider-Man actors.
Perhaps though, you've got lost in the Spider-Verse and are looking for something a little more prestigious. In that case, check out our list of the best movies ever made or our article listing all the new movies coming in 2023.