It's hard to be a Sex and the City fan. It was hard back then, when we were too young to understand the ins-and-outs of what we were actually witnessing, thinking that SJP and her gang were the elite of womanhood, and it's hard now, when we've got a warped revival series shaking the airwaves. All this said, we still think Sex and the City is one of the best TV series of its kind.
The iconography of the comedy series goes far behind that of…sex. In fact, one of the most memorable elements of the show has hardly anything to do with its titular promise. We're, of course, talking about the humble cosmopolitan cocktail. Rarely an episode goes by when we don't see one of the four ladies sipping on one, especially when it comes to the main character of Carrie, played by Sarah Jessica Parker.
But it turns out, the star of the drama series had an aversion to the famous drink for a long time, as admitted by the woman herself on the Table for Two With Bruce Bozzi podcast. If that doesn't shatter an illusion, we don't know what does.
"The ones on the show were that kind of cosmopolitan that you later learn are not the good ones. First of all, ours weren't real, they were cranberry juice and water," Parker said [via Entertainment Tonight]. "You can go to a bar and be served a cosmopolitan that is just cranberry juice. You know, when it's almost Bordeaux colored? It's, like, a pinky kind of Bordeaux."
She also added that she "never drank cosmopolitans" and "thought they were terrible." It was only until one fated day, someone sent her over a cosmopolitan in a restaurant, that she found a version of the drink which she actually liked.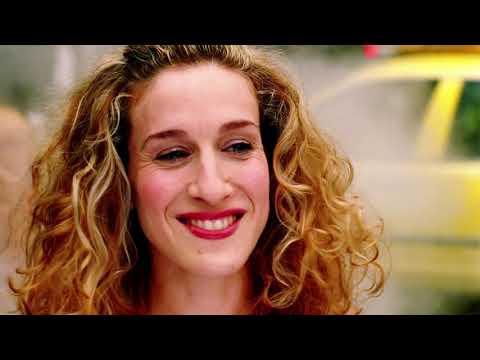 "One day someone sent a cosmopolitan over and it was opaque, pale pink, fleshy, you could see a little bit of pulp of whatever citrus had been used, with a twist, freezing cold, and I was like, 'Oh, this is a cosmopolitan. I get it now,'" she said, adding that she does "love them now."
As someone who loves a good cosmopolitan (and loves Sex and the City, mind you), I must admit that there's a big difference between a good and bad version of the classic SATC drink of choice. To avoid a negative experience like SJP, I'd recommend the cosmo ingredients below, which are part of my go-to recipe:
1 1/2 ounces of citron vodka
3/4 ounce of Cointreau
3/4 ounce lime juice (fresh)
1/2 cranberry juice
Orange peel for garnish
Top tip: make sure everything is ice cold, including the glass. Trust.
For more rom-coms, check out our No Hard Feelings review, and find out everything we know about the Bridgerton season 3 release date. You can also take a look at our list for the best romance movies and best rom-coms to see what we think are the best movies of the genre.
Plus, see if there are any new movies in the Sex and the City canon coming up, or find out what we thought of the fashion movie of the year with our Barbie review. Plus, find out why we want to bring back camp 2000s movies.