Love or loathe his movies, Seth Rogen is a man of many talents: Seth Rogen movies have their own distinct style of comedy, and he can act just as well as he can write. However, these talents apparently don't extend to the powers of prediction, because Rogen initially believed that Knocked Up, one of the biggest comedy movies of his career was destined to fail.
With the likes of Superbad, Step Brothers, and The 40-Year-Old Virgin, Rogen has had a hand in some of the best comedy movies of the past few decades, and with major roles in The Fabelmans and Steve Jobs, the actor has also proven that he can slot into the best drama movies too. But while he's made plenty of big hits, Knocked Up still stands as one of his most commercially successful.
Released in 2007, Knocked Up sees Rogen star opposite Katherine Heigl as the pair slowly become a couple after Allison Scott gets pregnant after a one night stand. It was a smash hit when it released, completely contrary to Rogen's expectations.
"I don't think it's possible [for it to be a big breakout hit]. There are too many other movies coming out. I mean, Knocked Up's good, but we don't have, like, f***ing pirates and people swinging from webs," said Rogen, speaking to EW in 2007, referring to the fact that Spider-Man 3 and Pirates of the Caribbean 3 were both releasing in a similar period of time.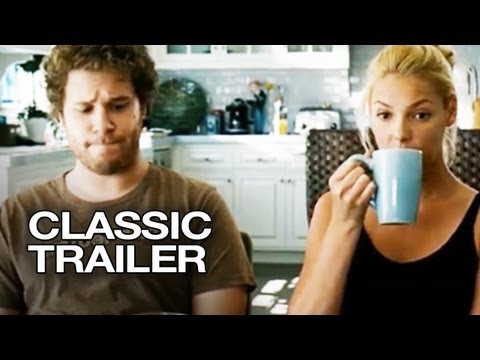 While Spider-Man 3 and Pirates of the Caribbean 3 were both huge box-office hits, that didn't stifle the success of Knocked Up which ended up raking in over $200 million in sales, which was more that Superbad managed to achieve. Speaking about his sex scenes in the movie, Rogen continued, "they're comedic sex scenes. Any sex scene I do will be comedic. I'm not going to do, like, a Lorenzo Lamas sex scene."
In recent years, Rogen's love for comic books and superhero stories has pulled him more in that direction. He's served as an executive producer on The Boys, and on the animated series Invincible. Rogen is also the writer behind the new Teenage Mutant Ninja Turtles movie, which has released to incredibly positive reviews.
For more on the new movie, read our TMNT Mutant Mayhem review. Or, see what's going on with The Boys season 4 release date and the Invincible season 2 release date.
You can also see our picks for the best comedy series, and best superhero movies, before checking out why Seth Rogen refuses to share weed with Steven Spielberg. If you want more on Spielberg, see our picks for the best movies of all time.