It could be said that some of the best 2000s movies came in the form of over-the-top farces. While not some of the most sophisticated laughs we ever had, this era did bring us some of the best comedy movies, as well as plenty of comedic actors that would come to define that time.
Seann William Scott was a recurring face in the 2000s comedy scene, most well-known for having starred in the American Pie movies. One of his other famous roles was by Ashton Kutcher's side in Dude, Where's My Car?
The concept is mind-numbingly simple: two stoners wake up after a big night and can't find their car. An adventure movie ensues that sees them getting into all sorts of trouble. It was a beloved movie for countless teenage boys, many of whom have since been wondering, dude, where's my sequel?
But it turns out, although nothing's been confirmed, Seann William Scott has been thinking about it, too.
"No, we've never talked about it," he confirmed [via Screen Rant]. "You know what, I always hear about it when I would do Conan [O'Brien], his show. He would always bring it up, he was like, 'Guys, can you make that Seriously, Dude, Where's My Car?' I'm like, 'We have to for you, man.'"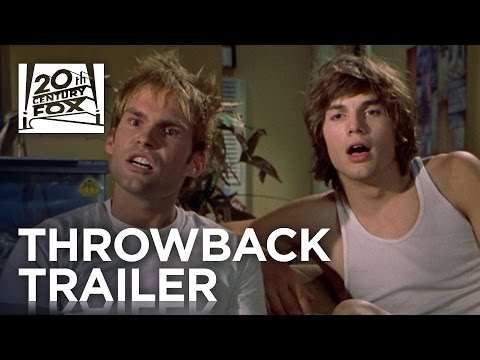 We're open to it. But seriously, is it a possibility? "But I think the title alone is hilarious enough to make the movie, but I would love to work with Ashton again," he continued. "If there was a like a super funny, weird, f*cked up script, for sure."
As for a plot, he's even thought of a few options.
"I think that would be fun to see those two guys where it's like, again, something happened, maybe it's like they hadn't seen each other in so long, and they're at the reunion, and they get super f*cked up again, and then are like, 'Holy sh*t, we lost the car,' and it's a whole new set, 'What did we do? We have to retrace our steps'," he suggested.
For more laughs, check out our lists of the best teen movies and the best comedy series of all time. You can also do a deep dive into the Ted Lasso cast and get the scoop on the Frasier reboot release date.
And for more big-screen adventures, see our list of the best movies of all time, and all the new movies coming out this year.