The Scream 6 release date is almost upon us, revealing the latest stalking and knifing antics of the slasher movie franchise's trademark killer, Ghostface. Or at least whoever's behind the movie villain's famous mask this time.
Ever since the Scream 5 ending, fans of the horror movie series have been eagerly awaiting the new movie and another blood-soaked rampage for Ghostface.
As has been teased in the trailers so far, the thriller movie features Ghostface following some of the survivors from the previous outing to New York, where the character finds a whole new environment to stab his way through.
But one particular moment in the trailer has got tongues wagging for the wrong reasons, with some Scream fans questioning why the character can be seen wielding a shotgun in a convenience store, rather than his favourite bladed weapon.
Speaking to SFX magazine (via Digital Spy), directing partners Tyler Gillet and Matt Bettinelli-Olpin – who did a solid job last time, as we explained in our Scream 5 review – have defended the sequence.
"We don't want it to be safe. We don't want it to be boring. We want it to be fun and to raise eyebrows," said Bettinelli-Olpin. "When we heard 'Ghostface in New York and he has a shotgun', it was like 'what?!' The two feelings of 'what are we doing?' and 'we have to do it' are often intrinsically tied and that was a perfect example of that."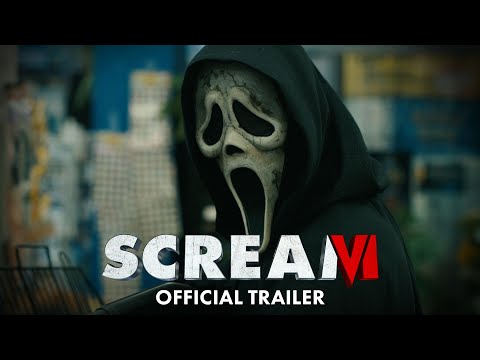 Gillet said the latest incarnation of the franchise's famous villain is "not the pratfalling Ghostface" seen in some movies in the franchise, with he and Bettinelli-Olpin prioritising scares over silliness this time around.
He added: "For this to be scary and to achieve a level of visceral tension, we wanted to put the character more in the real world. If Ghostface is trying to get through a door, it's going to happen. There's no giving up. When he's in pursuit, the pursuit doesn't end until he's achieved his goal."
There's just a few weeks to go until the 2023 movie aims to top the best movies in the franchise. In the meantime, take a look at the Scream 5 easter eggs you might have missed, find out why Sidney is not in Scream 6, and ask will Stu Macher be in Scream 6.