Donald Glover is not only a big-screen Disney movie actor and a drama series creator, but he's also a comedy legend. Perhaps most known for his role of Troy on the comedy series Community, fans will recognise him for his absurdist and physical humour.
On another note, Saturday Night Live is one of the longest-running TV series in the US, and my, oh my, has it produced some heavy hitters. Eddie Murphy, Will Ferrell, Bill Hader, and Mike Myers are just a few of the legendary comedy names that have walked down those storied halls of 30 Rockefeller Plaza as SNL cast members.
And it sounds like Donald Glover was very nearly one of them.
Glover did go on to host the show in a 2018 episode, but getting into the regular cast is an entirely different feat. After failing two auditions for the show, in 2007 and 2009 respectively, Glover has found the time in the years since to reflect on the near-miss.
"Me being on SNL would've killed me," he says [via GQ]. "I got friends who made it on SNL and, at the time, I was like, damn. But if I got on SNL, my career wouldn't have happened. And thank God."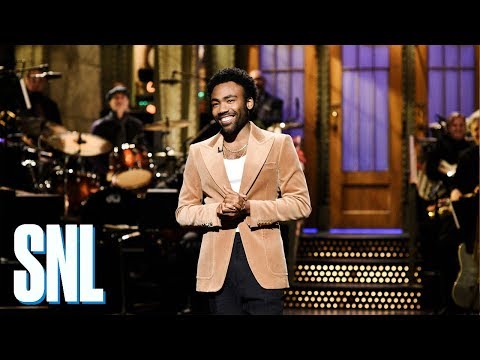 Whether he's entirely referring to the insane demands that come with being a famed SNL cast member (you try working seven days a week through the night to put on a live show from scratch each week), or the fact that missing out on the series meant he was able to focus on other projects, he definitely seems relieved. And it's not just SNL that Glover thinks wasn't meant to be.
"Thank God I didn't get some of those pilots," he continues. "I wanted so desperately to be on Parks and Rec because it was the cool, hipster show. I am the bullet dodger. I feel like Samuel L. Jackson in Pulp Fiction. That wasn't a mistake, you know? God did that."
All things considered? He did alright without it. For more laughs big and small, check out our list of the best comedy movies you can watch now, the best feel-good movies, and everything we know about the Ted Lasso cast and Frasier reboot release date. Don't forget to check out all the new movies coming out this year, too.