We all know Paulie as the steadfast supporter of boxing champ Rocky in the Sylvester Stallone movies, but Burt Young, the man who played Paulie, actually had some ringside experience of his own.
The Rocky star was reflecting on the years before he was cast in one of the best '80s movies of all time in an interview with The Rumpus, where he told the outlet how he'd "never lost" a pro boxing match, "I used to fight," he said during the 2017 interview. "I put a heavy bag in; I work out. I don't sleep much. But I'm still very good. 17-0, I've never lost a pro fight. I had forty-one amateur; I lost the first one and the last one."
With all this real-life boxing experience, it's clear why Young was the best actor they could've chosen to appear in the Rocky movies. But while the star of Sylvester Stallone's best movies has never lost a pro fight, he did have a very competitive exhibition match with boxing legend Mohammed Ali.
"Three rounds we did," the actor recounted. "It was quite exciting for me. He's a friend. We became very friendly."
Young's easy rapport with boxing champions clearly served him well, as he also revealed how he got the part in Stallone's best drama movie without even auditioning first.
"I was the only actor that didn't audition in the first Rocky. And I got the most money for it," he said. "I had already worked for [Robert] Chartoff for several movies already. My agent was trying to get a couple of dollars from them. And [Stallone] comes up to me at MGM. I'm having a meeting with somebody. He kneels down next to me. He says, 'Mr. Young, I'm Sylvester Stallone. I wrote Rocky.'"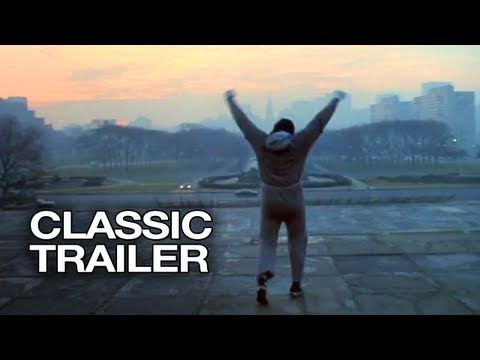 He continued, "I said, 'Fucking congratulations. You did a great job.' [Then Stallone said] 'But you've got to do it, please. You gotta.' I'm going to do it. He [was] trying to twist my arm."
It's a good thing the Guardians of the Galaxy cast member did twist Young's arm, too, as this new movie about a scrappy young boxer became a huge hit, spawning several sequels and the Creed trilogy. Young even ended up being nominated for an Oscar for his role. According to his daughter, Young died on October 8, 2023. He was 83 years old.
Stallone paid tribute to the late Rocky star in an Instagram post, writing, "To my dear friend, Burt Young, you were an incredible man and artist, I and the World will miss you very much."