Rocky for many people is one of the best sports movies of all time — a classic underdog story about a sweet boxer clawing his way to greatness while falling in love. The series has multiple entries and was in recent years revived by the Michael B Jordan-led Creed.
The movie features lots of romance, executed in a way arguably not too typical of 70s movies. Sylvester Stallone plays the kindling between Rocky and his love interest Adrian in a shy and lovable way.
Director John G. Avildsen understandably wanted to stay away from boring ideas for the couple's first date in the drama movie, and budget concerns as well as some digging of his heels led to the movie's sweetest moment being filmed.
As recounted in John G. Avildsen: King of the Underdogs, a documentary profile on the Rocky director, their first date was originally meant to be at a diner, but Avildsen found that suggestion "really boring". Instead, he suggested an ice skating rink, an idea that the movie's producers didn't initially go for, partially because they didn't have a lot of budget to go towards extras.
But Stallone, humoured by Avildsen's solution to the problem of the extras, "Maybe the rink is closed and no one's there," rewrote the script, resulting in the finalised scene for the movie where Rocky makes a deal with one of the rink's employees to allow Adrian and him some time with the rink to themselves. "It's so much sweeter and unique that way," Avildsen commented.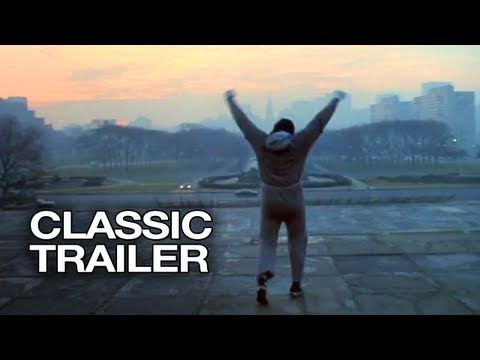 Rocky may be a movie largely about getting strong and hitting dudes super hard, but it also deserves a spot among the best romance movies — something that makes it stand out instead of dating it is how well-intentioned and genuine the coupling is.
With the Creed 3 release date coming at us faster than a gloved fist, find out why is Rocky not in Creed 3. Alternatively, if you want to go back in time before getting into all the new movies coming out, see our guide to how to watch the Rocky movies in order.