The Adventures of Rocky and Bullwinkle was a failure in every conceivable way, but at least Robert De Niro had a good time. The puzzling animated movie, which was a reboot of the animated series of the same name, made box office history as one of the biggest flops of all time.
Released in 2000, De Niro voiced Fearless Leader: a cop and long-time adversary of Rocky and Bullwinkle both in the original TV series and in the spin-off movie. With a 43% rating on Rotten Tomatoes, fans and critics consider The Adventures of Rocky and Bullwinkle one of De Niro's worst movies. But despite these strong opinions, the actor stood by the film back in a 2008 interview with Total Film.
"I had fun," he said. "I had a good time on Rocky and Bullwinkle." Well, at least someone managed to have fun. Because audience and critics certainly didn't.
During that same interview, De Niro was also asked if he'd consider ever "re-teaming" with director Martin Scorsese and Leonardo DiCaprio again one day. He said that he "absolutely" would work with Scorsese again, and made true to his word eleven years later, starring in 2019's The Irishman.
Even more ironically, he also has recently reunited with both Scorsese and DiCaprio — the latter of whom he called "a very dedicated actor" — for new movie Killers of the Flower Moon. The drama movie, which premiered this year at Cannes, is already tipped to sweep awards season with a 97% Rotten Tomatoes rating.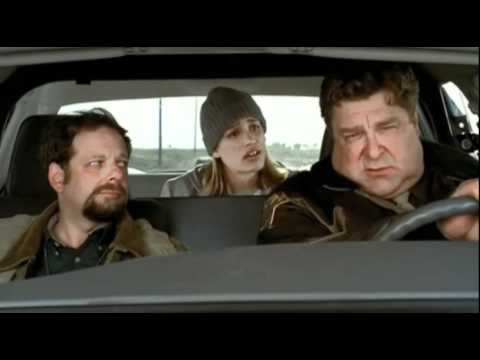 Here at The Digital Fix, freelance film critic Luke Hearfield even awarded the film a rare five-star rating, dubbing it a "masterpiece" in his Killers of the Flower Moon review.
Back then, even De Niro couldn't have predicted that he'd end up reuniting with Scorsese and DiCaprio on a film again .But it's funny to look back on the interview now. And it's definitely funnier than The Adventures of Rocky and Bullwinkle.
For more upcoming releases, check out our guide to all the 2023 movies coming your way this year, along with our breakdowns of everything new on Netflix, new on Amazon Prime, new on Paramount Plus, new on Disney Plus, and new on Apple TV Plus.
Or, if you want more animated whimsy, here are our listicles on the best Disney movies, best Pixar movies, best anime series, best anime movies, and all the new anime coming your way this year.