Who is Betty with in the end of the Riverdale finale? Spoilers ahead for the finale.
Riverdale's devout fans will argue that it's one of the best TV series in recent years, and who are we to disagree? With, frankly, outrageous plots and heaps of fun, the show has cemented itself among the best drama series of the modern age, helping to conclude one era of teen drama and usher in another.
But, with the Riverdale ending having now arrived, fans really want to know one question: How does the love triangle get resolved, and who does Betty end up with?
Who does Betty end up with in Riverdale?
Betty is temporarily in a semi-polyamorous quad-relationship with Jughead, Veronica, and Archie.
The situation lasted for their final year before high-school graduation in the 1950s (which Riverdale went back in time to in season 6).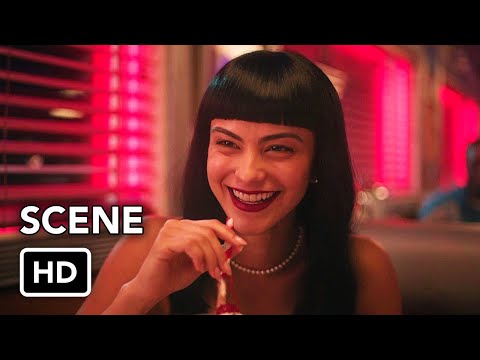 After each of the four went in their own separate directions (Veronica going to LA and Archie going to California), Betty did not go on to find a permanent relationship with anyone, and she never married. However, she still had a family.
After Betty moved to New York (where she became a best-selling author and writer), she went on to adopt a daughter, Carla, who had her own children, including Alice, Betty's granddaughter. Betty died in the back of Alice's car as they went on one final trip to Riverdale. So, the love(s) of her life remained the other members of the quad. A bittersweet end, really.
If you want more TV, check out our guide to the best thriller series, and best horror series. Or, see what's new on Netflix this month, including all the new movies. If teen drama is your bag, check out our ranking of the 10 best teen movies, and read our plea to bring back camp 2000s movies. You know we're right about this.