Good news for Netflix US subscribers, because one of the best (and most underrated) Ridley Scott movies has now dropped on the streaming service.
You know Ridley Scott? The mastermind behind some of the best alien movies, historical spectacles, and thriller movies ever made? Yeah, that Ridley Scott. (Oh, and he's also just one of the many Hollywood honchos that contributed to the masses of cash accumulated in rescuing Matt Damon on-screen, but we'll let that slide.)
But now, one of his lesser talked-about films has become available on Netflix, meaning you can complete your Scott deep-dive and become a fully fledged fan.
Black Hawk Down is a 2001 war movie that follows the story of a group of US military soldiers after their helicopter known as Black Hawk gets gunned down during an attempted raid in 1993 Somalia.
Not only is it a gripping action movie, but it's also a movie based on a true story, too. On top of this, it also boasts some of the best actors of all time, including the likes of Josh Hartnett, Eric Bana, Ewan McGregor, Tom Sizemore, and Tom Hardy.
Oh, and that's not all — you've also got Orlando Bloom and Jason Issacs running around in there too.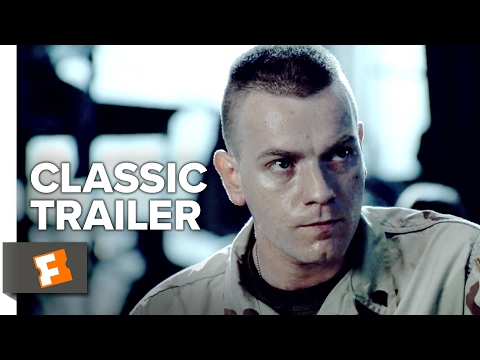 The film would go on to become nominated for four Academy Awards before winning two; Best Film Editing and Best Sound.
If you're not on Netflix and want to get on the platform ASAP to fill in this missing Ridley Scott link, then we've got you covered with information on the current Netflix price. But you better hurry before it gets taken off again and becomes lost in time…like tears…in the rain…
(While you're at it, you can check out all the other Netflix movies and Netflix series to line up for when you're done.)
Looking to study the works of other noted directors? Take a look at our lists of the best Christopher Nolan movies and the best Steven Spielberg movies. And don't forget about our lists of the best movies of all time, either.