What is the Renfield 2 release date? The only thing better than a movie about Dracula is a movie about Dracula starring Nicolas Cage, and we're hoping there'll be a second dose of that to come.
Renfield is a vampire movie starring Nicolas Cage and Nicholas Hoult, and judging by our Renfield review, it's a pretty fun movie. The new movie has just hit theatres, but naturally, we are always looking ahead to the next thing.
You might be wanting to know how to watch Renfield first and foremost, but it's worth thinking about the future, too. So with that in mind, here's our rundown on the Renfield 2 release date.
Renfield 2 release date speculation
As of May 2023 there is no Renfield 2 release date and the sequel hasn't been given the go ahead yet. However, director Chris McKay has spoken about his ideas for a potential follow-up to the horror movie.
McKay admitted he can see more stories coming from this world of Renfield, Rebecca, and of course, Dracula. However, don't get your hopes up for this paving the way for a Universal Monsters revival.
Any and all plans for a Renfield 2 will depend on the box office and critical reception of this first comedy movie, but we imagine there will be plenty of demand for more vampiric Nicolas Cage antics. If Renfield 2 does get the green light, we imagine it will be 2025 before we actually see the film.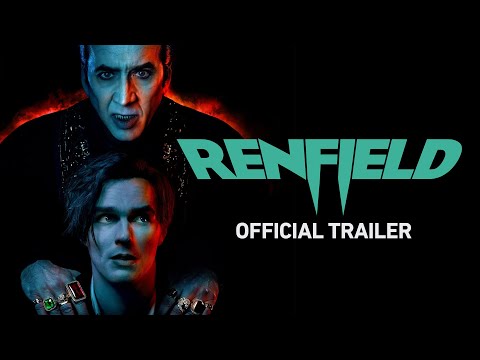 Renfield 2 plot speculation
No details regarding the Renfield 2 plot are concrete at this stage, but there are two avenues a second movie could take. One is to go back in time and explore Renfield meeting Dracula for the first time, and the other is to see Renfield using his experience to fight more monsters.
At the end of the first film, Dracula is very much dead and buried. But, one thing we know about monster movies is, vampires are never truly dead. It would be very simple for Renfield 2 to bring Nicolas Cage's movie villain back to life to cause more chaos. A potential sequel could also bring in other monsters to the world of Renfield, and see him and Rebecca taking them down Ghostbusters style.
Alternatively, the first movie shows a stunning black-and-white flashback to Renfield's first encounter with Dracula that we'd love to see more of. Imagine a whole movie paying homage to the iconic style of Nosferatu, but with Nic Cage ensnaring Nicholas Hoult in his trap. We are sold already!
Renfield 2 cast speculation
While nothing has been confirmed, we can't imagine a scenario where the Renfield 2 cast doesn't feature Nicolas Cage and Nicholas Hoult. It's almost certain that, if there is a sequel, the pair would reprise their roles as Dracula and Renfield himself.
Similarly, given their dynamic in the first film, it's highly likely Awkwafina would be back to play Rebecca Quincy once more. After the events of the action movie's climax, it's clear Rebecca has a talent for defeating monsters, and she will probably want to put that skill to good use again.
That's all on the Renfield 2 release date for now. While you're here, check out our interview with Chris McKay, the director of the first movie. Alternatively, dive into our list of the best movies of all time, or look ahead to the MCU Blade release date for more bloodsuckers.