Who plays the Green Ranger in Power Rangers Once and Always? There's plenty of nostalgia for Mighty Morphin Power Rangers fans in the reunion special Once and Always, which has now arrived on Netflix. But it's also bittersweet given the fact several of the original stars have passed away in the years since the series was first on screen.
Thuy Trang, who played the Yellow Ranger, passed away in 2001, while Green Ranger actor Jason David Frank lost his life in 2022. The new movie on Netflix for the stars of one of the best TV series for '90s kids finds a way to pay tribute to both of these actors, and the characters they played on screen.
Production on the special was well underway prior to Frank's death, which left the team with adjustments to make as they aimed to provide a nostalgic spin on one of the best thriller series for families to enjoy. So here's who plays the Green Ranger in Power Rangers Once and Always, and how the special pays tribute to Frank and the character of Tommy Oliver.
Who plays the Green Ranger in Power Rangers Once and Always?
The Green Ranger only appears in his suit during Power Rangers Once and Always, where he is played by a stunt performer. The character spends much of the movie in a miniaturised form after being shrunk by Rita Repulsa along with some of his fellow Rangers.
Much of the special is geared around paying tribute to original Yellow Ranger actor Thuy Trang. Frank's death happened during the production of Once and Always, so could not be easily built into the plot.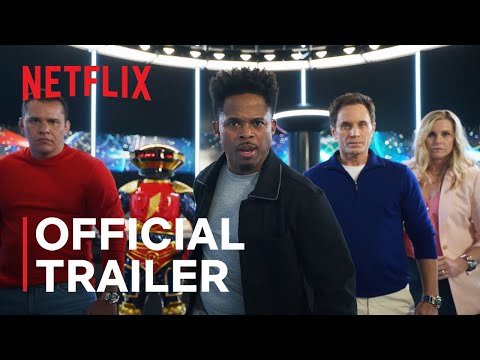 However, there was room to pay tribute to the actor behind Tommy Oliver, the Green Ranger. In the final scene of the special, it cuts to a clip of Tommy being warmly and emotionally serenaded by his fellow Rangers after his powers were taken from him in Mighty Morphin Power Rangers season 2. The clip fades out to an on-screen dedication, which reads: "In loving memory of Thuy Trang and Jason David Frank. Once a Ranger, always a Ranger."
Power Rangers fans who enjoyed the nostalgic special should read our piece about why the Fast and Furious movies are really a Power Rangers reboot, and you can find more about that franchise with our guide to the Fast and Furious 10 release date.
Elsewhere, we've got a list of the best movies ever made, as well as all of the 2023 movies you should be excited to see, including the Indiana Jones 5 release date and the Barbie movie release date.