It looks like Emma Stone might be about to show us her finest work yet. Poor Things, her new movie, has scored amazingly high in reviews so far, suggesting a career peak for herself, Willem Dafoe, and Mark Ruffalo.
At the time of writing, Poor Things has a massive 100% on Rotten Tomatoes. That's based on 33 reviews so far, all from the premiere at the Venice International Film Festival. We're not sure you could ask for a stronger start! Yorgos Lanthimos directs the picture, and he might have created his best movie to date – a tall order if you know his work.
Among the films Lanthimos has directed are The Favourite, one of the best romance movies ever, and The Lobster, one of the best science fiction movies ever, both of which are highlights for their respective casts. Poor Things is keeping that record intact – for now, anyway.
Steph Green of Inverse lauded the set design, writing: "Taking inspiration from the vast and artificial sets of filmmakers like Fellini, as well as Powell and Pressburger, to create a new world fit for their very modern kind of protagonist, James Price and Shona Heath's production design is unlike anything else you've ever seen."
Donald Clarke of The Irish Times points out the similarities to Mary Shelley's work: "What we have is a twisty variation on the Frankenstein mythos – or do we mean Bride of Frankenstein mythos? – that never lets up in its interrogation of power imbalance between the genders."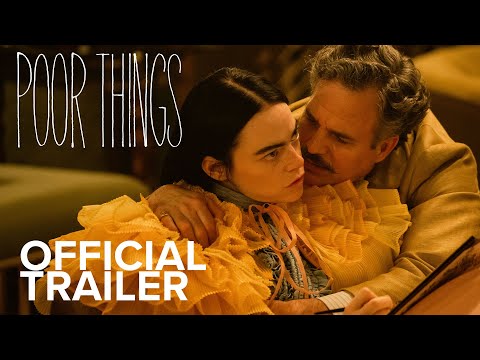 We can expect a drop in that score once the Poor Things release date arrives, since Lanthimos can be an acquired taste. But opening at 100% is a triumph within itself, and certainly not something very many get to enjoy.
Based on the book of the same name by Alasdair Gray, Poor Things follows a woman (Stone), who's brought back to life by a scientist (Dafoe) in Victorian Britain. She then falls for a lawyer (Ruffalo), and begins accompanying him around the world. The visuals of the trailer make this seem like peak Lanthimos, full of slightly stilted architecture and glorious skyscapes.
Unfortunately, we've got to wait a bit longer to see it for ourselves, since Poor Things opens on December 8, 2023 in the US and January 12, 2023 in the UK. In the meantime, you can check out our lists of the best monster movies, best drama movies, and best vampire movies for more strange happenings.