When it comes to mockumentary-style comedies, we think Parks and Rec is near the top of the board. In fact, Parks and Rec stands firmly side-by-side against The Office, which is widely considered to be one of the best comedy series ever made.
We love Parks and Rec, not just because it boasts an incredible cast with the likes of Amy Poehler, Aubrey Plaza, and Nick Offerman, but also because it's genuinely laugh-out-loud hilarious.
And MCU fans will recognize one of its most famous exports: Chris Pratt. Before he was dancing around in the Guardians of the Galaxy cast, he was bringing some of the biggest and best laughs to Parks and Rec. Pratt plays Andy, a larger-than-life and witless worker at City Hall. He would go on to become one of the most loved characters in the series.
As well as bringing a goofy charm to the role, Chris Pratt also flexed his comedy muscles in the most hilarious of ways. In fact, one of the best jokes in the entire TV series is a result of Pratt's ability to be funny on the fly.
"The funniest line ever spoken on our show is improvised by Chris Pratt," said Michael Schur, the series co-creator [via Outstanding Screenplays]. "Which is when Leslie has the flu, and she's being led out, and he's just at the computer. He's filling in at Ron's desk, and he says 'Leslie, I typed your symptoms into this thing here and it says you might have 'network connectivity problems'.' Improvised line."
It's truly a hilarious moment with pitch perfect delivery, and you can see for yourself in the below clip.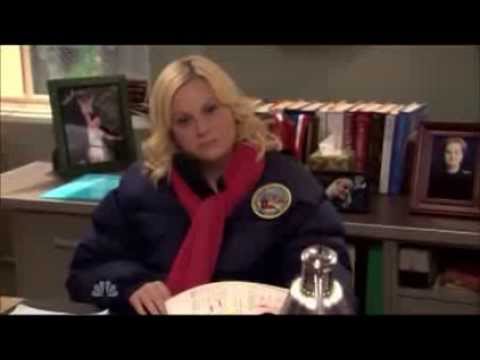 "As a writer, it made me furious," Schur added. "I'm still really upset and angry. He did it once. The camera happened to be on him. I think it's the funniest joke that's ever happened on our show."
For more laughs, check out our lists of the best comedy movies, and be sure to check out everything we know about the Shrek 5 release date. For more small screen fun, check out all the best Netflix series and everything new on Paramount Plus this month.