How many Oscars has Jamie Lee Curtis won? The 95th Academy Awards saw the biggest night in Hollywood for both movie lovers and industry legends alike.
Everything Everywhere All at Once swept both the Oscars 2023 nominations and the Oscar winners board, taking home three of the four major acting awards including Best Supporting Actress for Jamie Lee Curtis. Jamie Lee Curtis played the role of Deirdre Beaubeirdre in the best science fiction movie of last year, an unsympathetic tax inspector who becomes a looming and monstrous presence.
But with the award now in Jamie Lee's hands, it's probably an apt time to take a look back on her awards history. Luckily, we've got the answer to your question: How many Oscars has Jamie Lee Curtis won?
How many Oscars has Jamie Lee Curtis won?
This was Jamie Lee Curtis' first Academy Award win, meaning she now has one Oscar.
It might sound hard to believe, considering how much of a pop culture icon she has became throughout the years for her work in the likes of ground-breaking horror movie Halloween, the comedy movie Freaky Friday, and the thriller movie Knives Out.
But as it stands, last night was Jamie Lee's first win at the Oscars, nabbing the award for Best Supporting Actress from Angela Bassett, Kerry Condon, Hon Chau, and her Everything Everywhere co-star Stephanie Hsu.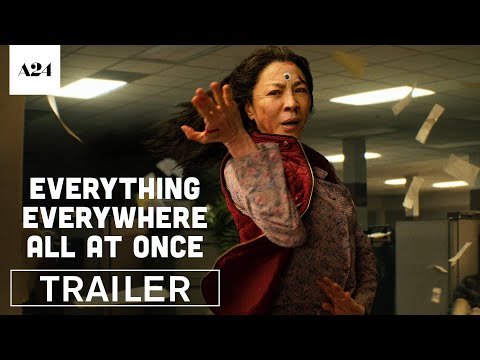 How many Oscar nominations does Jamie Lee Curtis have?
Jamie Lee Curtis has been nominated for one Oscar, meaning her nomination to win ratio is 100%.
Not too shabby! Although last night was her first nomination as well as win, Jamie Lee Curtis has been up for several other major awards in the past, including multiple BAFTA and Golden Globes nominations.
For comparison, her father Tony Curtis was also nominated for one Oscar, as well as her mother Janet Leigh, who was also nominated for Best Supporting Actress for her role in Alfred Hitchcock's Psycho.
There you have it! That's Jamie Lee Curtis' Oscar history. For everything else you might need to know about last night's ceremony, check out why the stars were wearing blue ribbons at the Oscars, and the lowdown on who won the Best Supporting Actor Oscar.
You can also find out how to watch Everything Everywhere All at Once, and don't forget to check out all the new movies coming this year, too!